Repairing and Rebuilding vs. Replacing Augers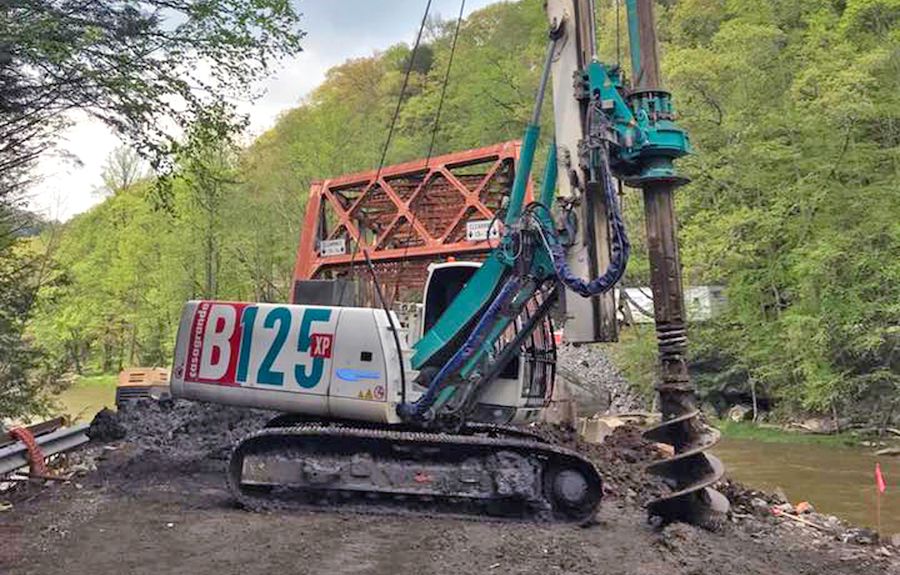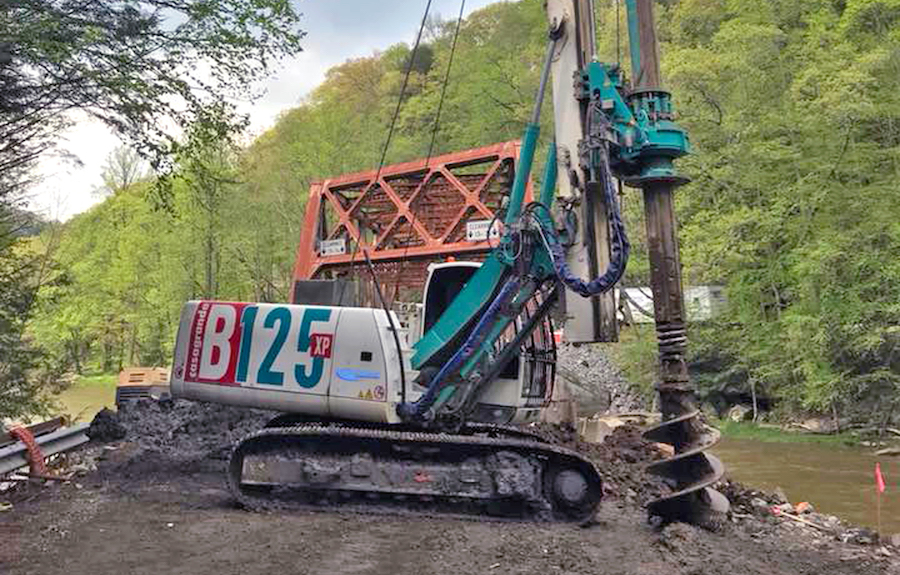 by Melanie Bailey – Jeffrey Machine
Augers are a key component in the drilling industry. Whether utilizing foundation augers or utility augers, their condition and performance are vital to the success of every project. No matter the type of drilling, wear on equipment is inevitable. When an auger becomes worn down from use, it is sometimes necessary to replace the costly equipment. However, we provide alternate options to customers on all sizes and types of augers: repairing and rebuilding. Even if the auger was not originally purchased from us, we can typically rebuild it to like new condition.
Oftentimes, repairing or rebuilding an auger is much more cost-effective than replacing it. ­­We believe in extending the life of your equipment investment as long as possible, which is why we offer a wide variety of auger repair services—including but not limited to:  removing sections of center tube, returning flights to their original positions, replacing holders, pilots, and teeth, as well as strengthening and repairing flights. Many of these services can be performed for a fraction of the cost of replacing an auger. Additionally, we offer expedited options on repairs and rebuilds to get our customers and their equipment back on the jobsite quickly.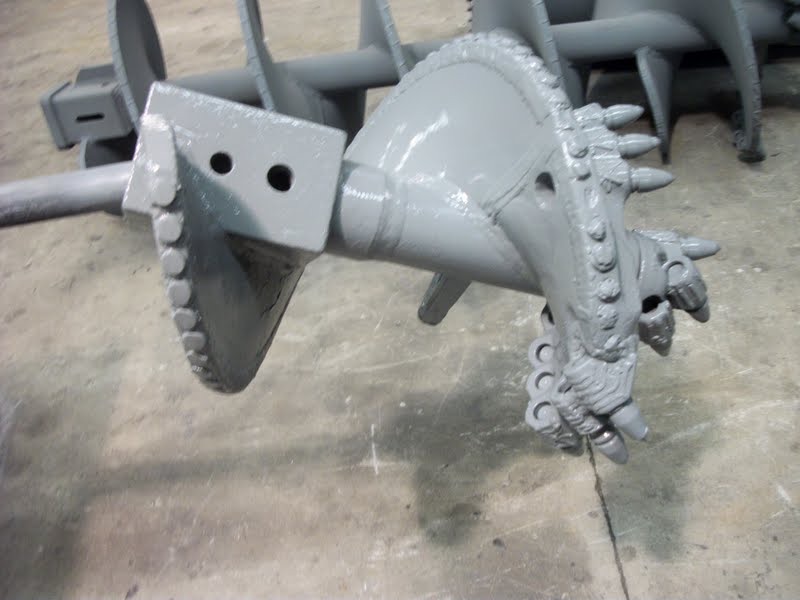 When a customer notices their auger is not performing to its known capability, it is time to have it evaluated for repair or rebuilding. The first step to having an auger repaired or rebuilt is to send our qualified professionals pictures of the equipment specifically highlighting the sections containing damage. We use these to determine if the auger is a candidate for repairing or rebuilding. After careful evaluation, we can offer an approximated cost estimate based on labor and parts. Typically when comparing to the cost of replacing an auger, our rebuild and repair options are far more economical. Fortunately, augers can be repaired and rebuilt multiple times throughout the course of their lifespan.
When considering a repair or rebuild versus replacement, it is important to note the condition of the equipment. For instance, bent flights may simply need repairs, whereas cracked or broken flights require re-welding, rebuilding or replacing, depending on the extent of the damage. To prevent damaging your equipment beyond repair, there are several areas of an auger that should be checked regularly.
Flighting
Flighting can be bent, cracked, or broken. Determining whether flighting needs to be repaired, rebuilt, or replaced depends on the severity of the damage.
Flights also come with wear protection such as hard-faced welding or wear pads. Wear pads can become worn and need to be replaced.
If a tool has wear pads, be mindful of the carbide remaining to ensure your base metal is not exposed to damage.
Hex Hub/ Drive Box
If a hex hub or drive box is loose on the Kelly bar, it may need replacing.
Holders
If new teeth are installed and they are still loose, or the tool is not cutting to its known potential, the inside of the holder is likely worn and needs to be replaced.
If the outside of the holder is worn, it can be repaired by welding with hard-facing wire for additional protection and durability.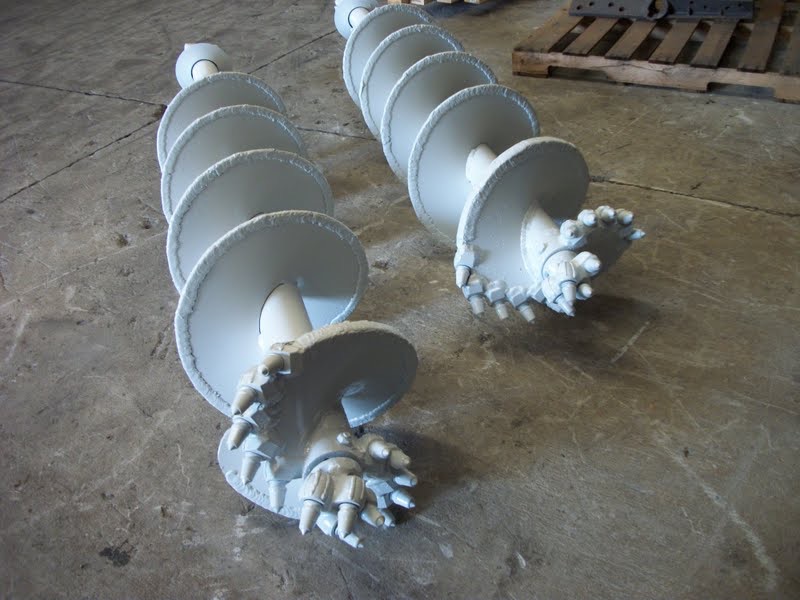 The sooner you contact the manufacturer for evaluation of your options, the better. Once an auger reaches a certain point of wear or damage, rebuilding and repairing may no longer be possible. Getting your tool inspected and serviced regularly will save you a great deal in the long run.
As part of our rebuilding and repairing services, we identify excessive wear patterns  using our vast knowledge and experience to determine if there are products available for upgrades that ensure your equipment will operate at its maximum capability. We work within our customers' budgets and time constraints to ensure each auger is successfully repaired or rebuilt to like new condition.
At Jeffrey Machine, we use only top-of-the-line materials on all projects such as American grade steel and wear products, German-manufactured carbide, and Betek brand teeth. We guarantee that each auger we service, rebuild or repair, will be returned to its highest functioning potential in a timely manner. Our top priority in each and every case is offering our customers the most effective and cost-efficient options to extend the life of their equipment.