Register Today for Storm Protection Webinar by Nucor Skyline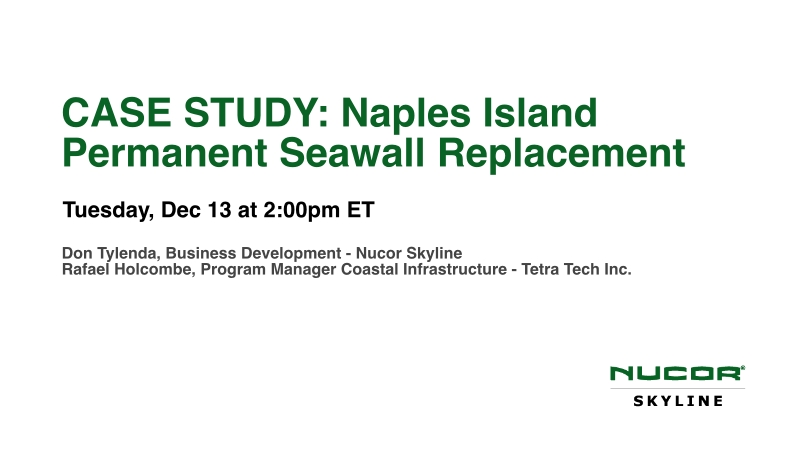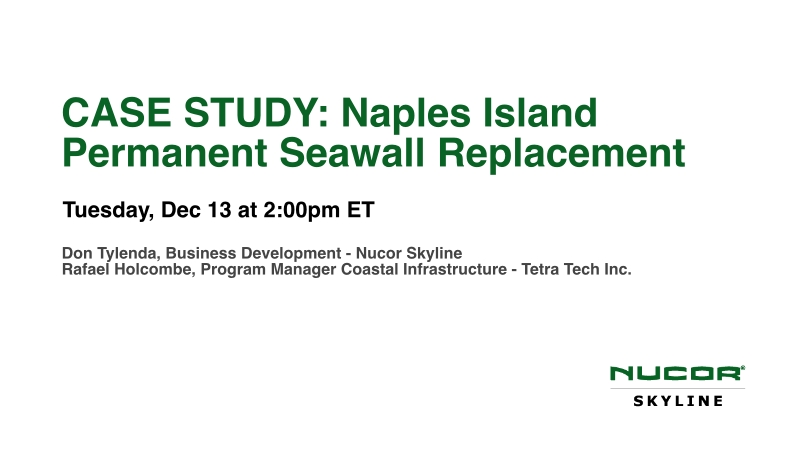 CASE STUDY: Naples Island Permanent Seawall Replacement
Tuesday, Dec 13 at 2:00pm ET
Don Tylenda, Business Development – Nucor Skyline
Rafael Holcombe, Program Manager Coastal Infrastructure – Tetra Tech Inc.
Please join Nucor Skyline's Don Tylenda and Tetra Tech's Rafael Holcombe on Tuesday, December 13th, 2:00 pm ET for this informative and complimentary webinar.
The Naples Seawall was carefully evaluated and found to be in significant disrepair. Learn how the Nucor Skyline and Tetra Tech teams worked together to replace this deteriorated seawall in a challenging urban setting with liquefiable soils.
Some of the topics discussed in this webinar will be:
History of the Naples Community Seawall
Cantilevered steel sheet pile seawall
Subsurface drainage and pumping systems
Register today. Nucor Skyline looks forward to your participation and hopes to partner with you on your next seawall and infrastructure project.