Houston-Based JD Fields Signs Exclusivity Agreement with Global Steel Titan ArcelorMittal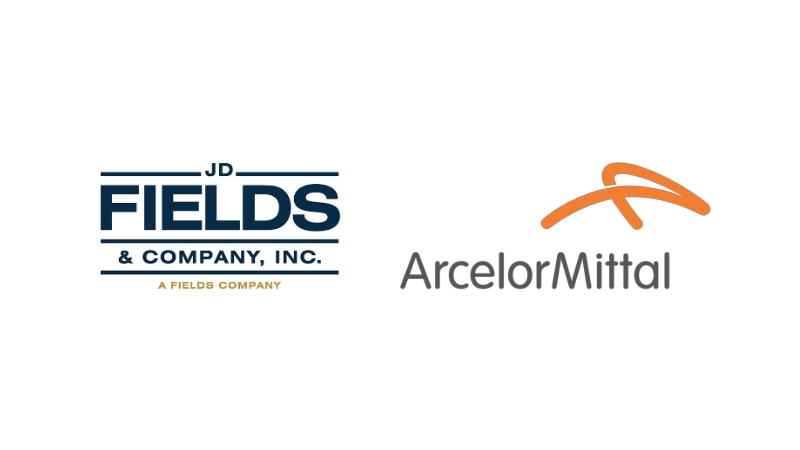 Houston-based steel company takes significant step to strengthen its position in North America.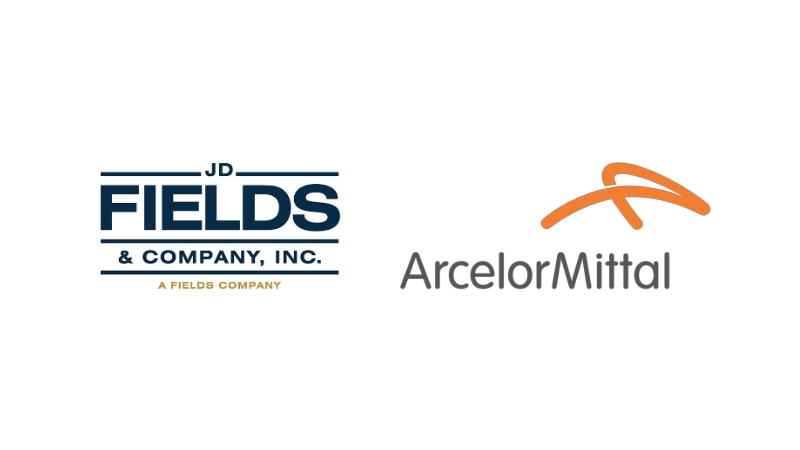 HOUSTON, TX – JD Fields & Company, Inc. (JDF) – a subsidiary of the Fields Companies – today announced a long-term exclusive marketing agreement with the world's leading steel and mining company  ArcelorMittal  (NYSE: MT) and its Long Products division for the sole distribution rights to its steel sheet piling systems in North America – a material partnership that includes the international standard AZ sheet pile series and the HZ®-M high modulus combi-wall system.
ArcelorMittal's products are widely considered the industry gold standard based upon ArcelorMittal's commitment to cutting-edge R&D innovations, and engineering support. This agreement constitutes a major step for JD Fields & Company in the domestic foundation steel distribution sector and represents a new era for ArcelorMittal Sheet Piling business in North America.
"Fields Construction Products Group has been on a steep growth trajectory for the past four years, building a reputation as one of the top leaders in the industry with cultivation of the best sales team in the business," emphasized JDF Executive Vice President & Construction Products President Walter Van Zuthem. He noted, "The addition of ArcelorMittal's elite piling products to JDF's already successful product arsenal will accelerate our growth trajectory even further."
In addition to developing projects with ArcelorMittal, JDF is positioned to strategically stock the most competitive light, medium, intermediate, and heavy AZ sections to service engineering design and contracting professionals in its exclusive territory, which encompasses the United States, Canada, Mexico, and the Caribbean.
"The addition of ArcelorMittal's AZ sheet pile series and HZ®-M combined wall system significantly enhances JDF's current standing and serves as an additional signal bearer for where the company is headed," remarked JDF Director of Engineering Dean Abbondanza. He added, "Aligning JDF's current business model of domestic piling and pipe pile production with the ArcelorMittal piling partnership positions JDF to offer customers more enhanced solutions in the deep foundation industry."
ArcelorMittal is the world's largest manufacturer of hot rolled steel sheet piles. It is also an industry leader in decarbonization and, as a company, is committed to not only leading the steel industry's efforts to decarbonize, but to be part of the solution to the world reaching net-zero by 2050. In addition to a 2050 net-zero target, the company has set a Group target of reducing CO2 emissions intensity by 25% by 2030, and by 35% by 2030 within ArcelorMittal Europe.
These targets are deliberately the most ambitious of any steelmaker, reflecting its intent to drive meaningful decarbonization progress this decade. The company has Environmental Product Declarations for a number of its sheet pile products and also offers a Life Cycle Assessment of the environmental aspects and potential impacts associated with a sheet pile product or service over its life cycle.
In addition, ArcelorMittal's EcoSheetPile™ Plus range of steel sheet piles, which are manufactured through the electric arc furnace (EAF) route using 100% renewable electricity, has CO2 emissions of 370 kg CO2-eq per ton of finished product, compared with average CO2 emissions for the global steel industry for all type of production routes (conventional and electricbased) of around 1.85 tons of CO2-eq per ton of steel products in 2018.