ShibataFenderTeam Partnered with Straatman to Equip a New Jetty at Brittanniadok in Zeebrugge, Belgium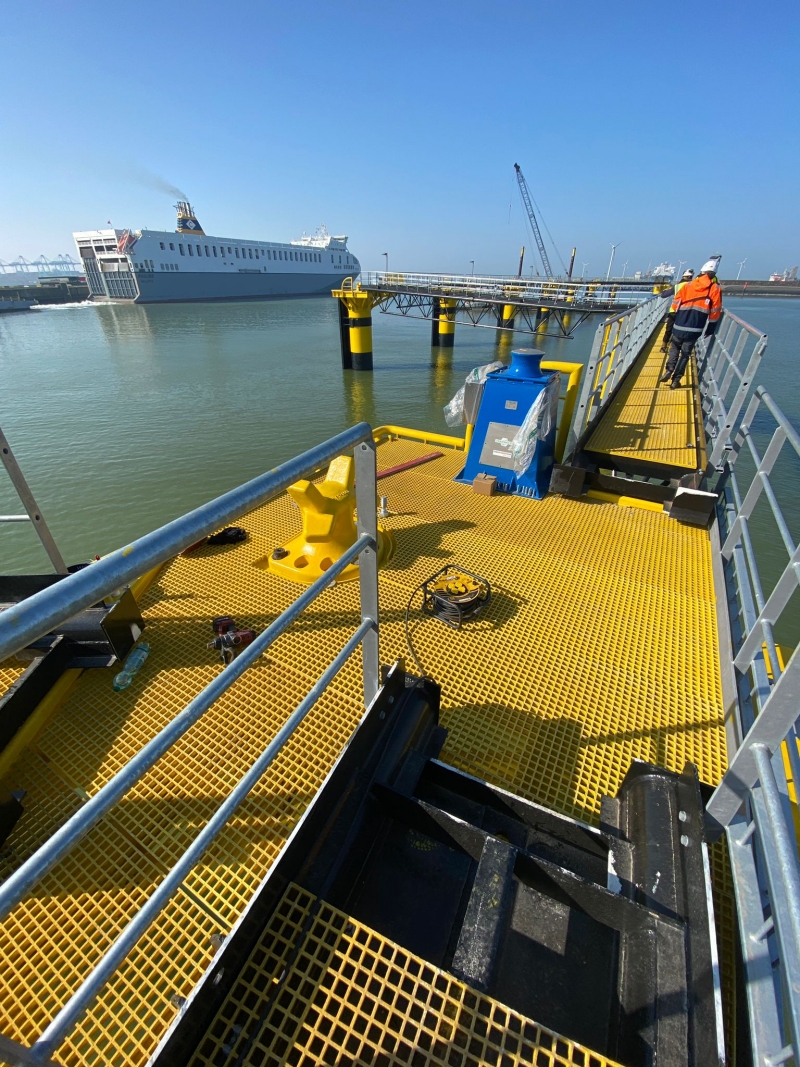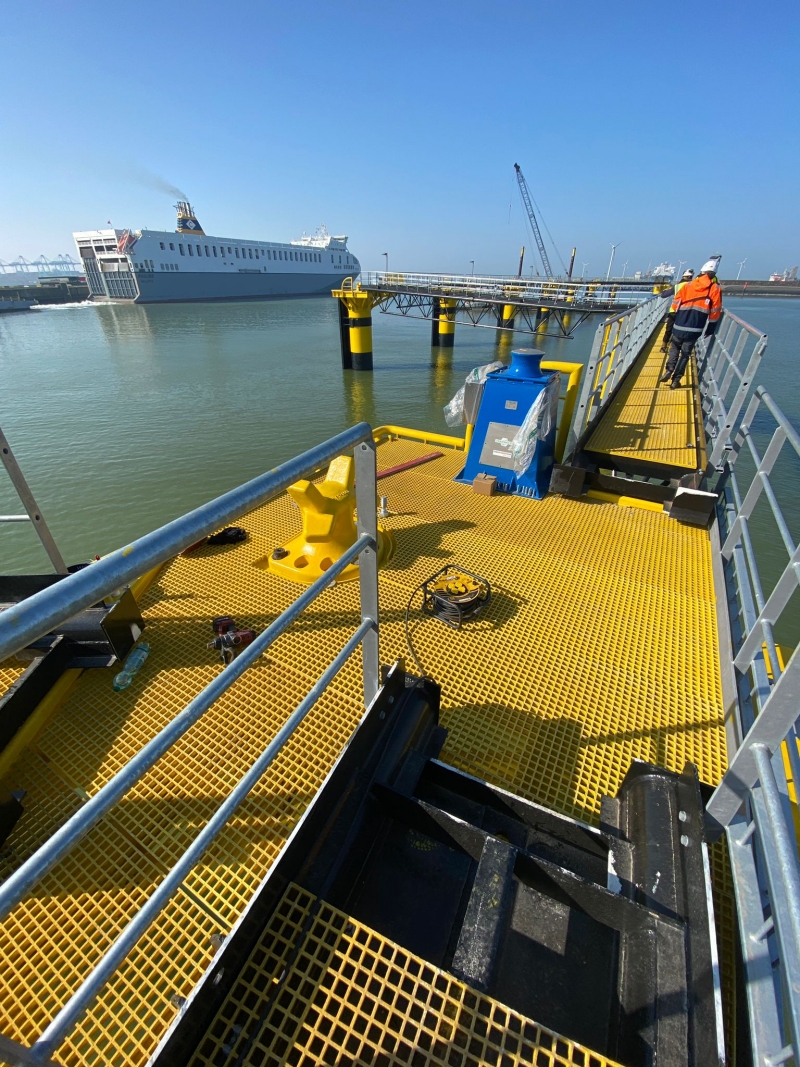 The Port of Zeebrugge, located on the Belgian coast as part of the city of Bruges, is the country's largest cargo and passenger port. It handles primarily cargo and RoRo ships, but this deep-water port is also popular for its ferry connections to the UK. Brittanniadok, in the outer port area, is a RoRo Terminal, mostly dedicated to the automotive industry, trailers, and containers.
In 2021, when renovation works began at quay 609 with the goal to moor larger vessels, ShibataFenderTeam teamed up with Straatman – a long-time partner in the marine industry – to work on the refurbishment of this new jetty. The joint work resulted in the delivery of high-quality products to be prepared for the expected larger vessels at the new berth.
In total, SFT supplied in cooperation with our local agent CGK Maritime & Infra Constructions 12 sets of 2000kN Staghorn Bollards, made of cast steel GE300 – all 3rd party certified. Straatman, on their part, delivered 13 pcs of free standing capstans, coated in a striking blue color, as specifically requested by the end customer to be used in hazardous areas. The capstans were manufactured at their own production facility in Zwijndrecht, The Netherlands.
Mooring capstans are used to for safe and efficient mooring of vessels. Driven by high-quality electric motors, they can be an integrated part of quick release mooring hooks or, as in this case, free standing. Like bollards and other mooring and berthing equipment, they are designed and manufactured to endure any harsh weather conditions.
We at ShibataFenderTeam are proud of this simple, yet powerful example of a collaboration between two experts in the marine industry to protect vessels, infrastructures and people, as well as to drive modernization and growth, in this case by ensuring berthing operations of larger vessels at Brittanniadok.