Hong Kong Island Adds Typhoon Shelter Basin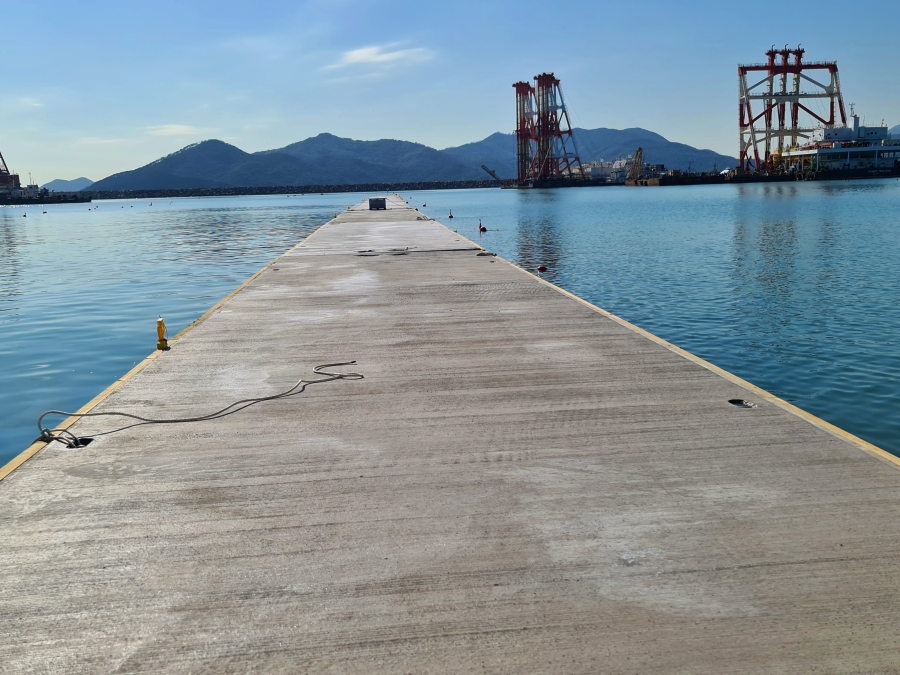 Part of Hong Kong, Hei Ling Chau is a small island situated off the east coast of Lantau Island that's home to an addiction treatment center and two correctional institutions. Due to frequent tropical cyclones in the region, the Hong Kong Government determined the waters off Hei Ling Chau's western shore would make an ideal typhoon shelter basin with the addition of a state-of-the-art 2,275′ floating concrete wave attenuator array from SF Marina.
Prior to this SF Marina project, the basin was surrounded by a two-section fixed-rock breakwater that only protected the area under normal storm conditions. The Hong Kong Government chose SF Marina because it could manufacture the wave attenuator quickly in Asia and has a proven track record of installations successfully surviving severe storms.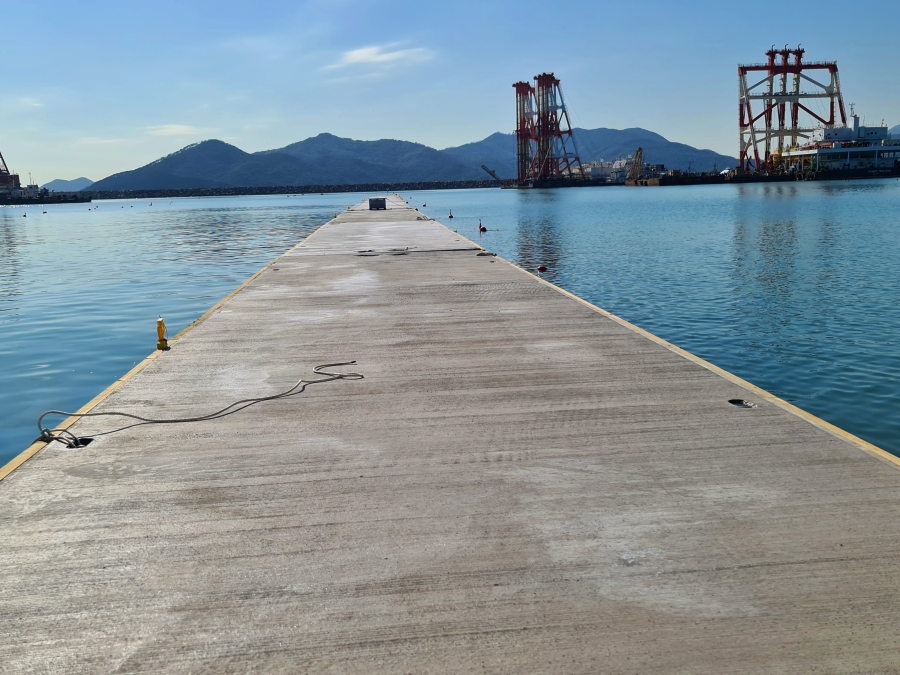 SF Marina pontoons are built to withstand extreme weather events. Virtually unsinkable, they have a unique connection system that handles stress loads via rubber cylinders and wires. The pontoons are double-reinforced to guarantee strength and long service life. The sections are moored using 114 large cast concrete block anchors and chains.
The Hei Ling Chau project is comprised of 30 sections of 65′ L x 16′ W 71-ton SFBW500 pontoons and five sections of 65′ x 13′ W 60-ton SFBW400 pontoons. Nearly 6′ in height, they share a 1.6′ freeboard and 11,865 lb/ft² buoyancy rating. The pontoons and anchors were manufactured by SF Marina Korea Ltd. and shipped to Hong Kong. There they were unloaded, floated into position using a tug, and installed.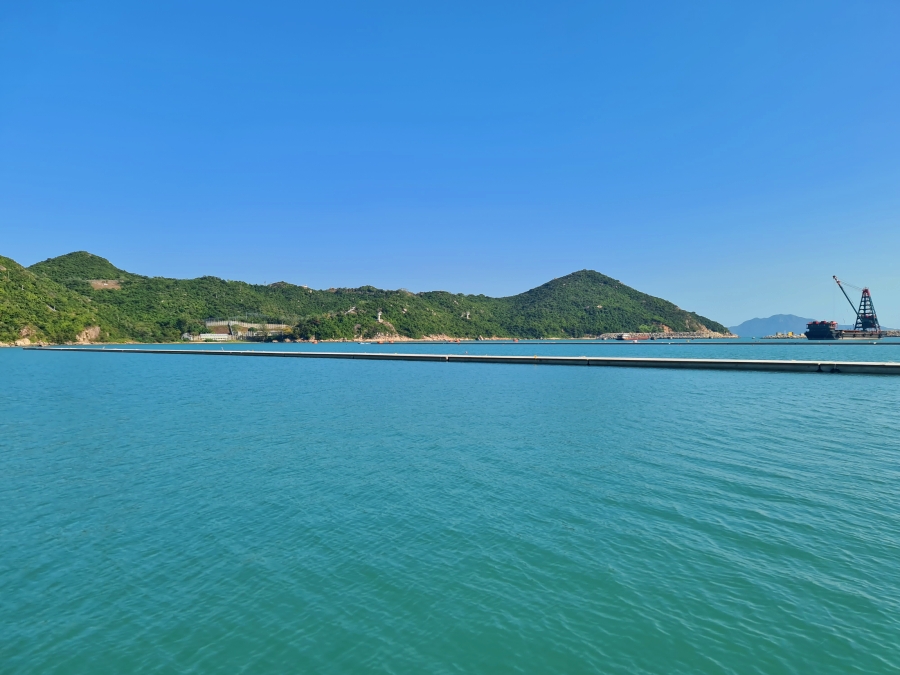 Since 1918, Gothenburg, Sweden-based SF Marina has engineered and manufactured floating breakwaters and concrete dock pontoons, and related marine structures that are built to withstand extreme weather events. Through a robust network of international offices, it has completed recreational and commercial vessel projects around the globe.