Accessories for Marine Construction Barges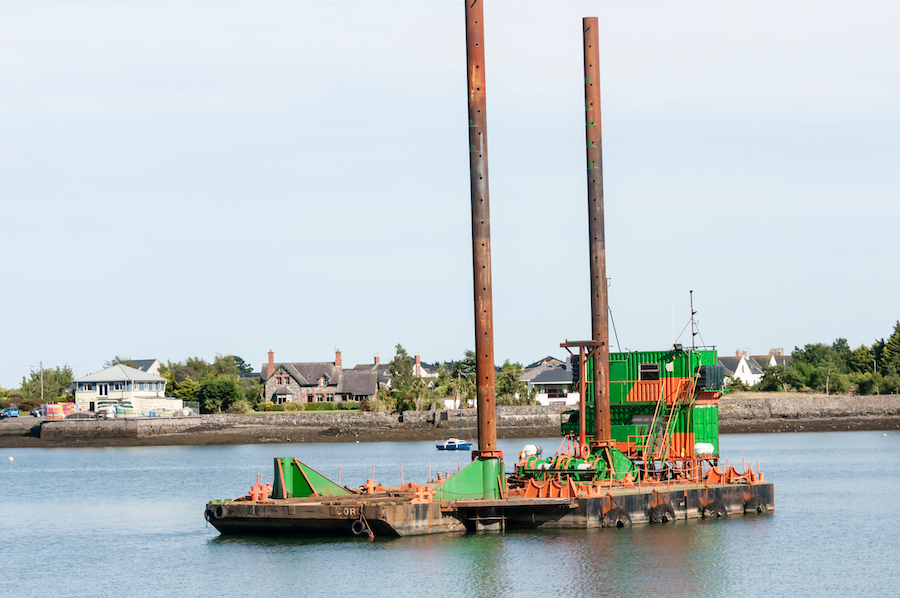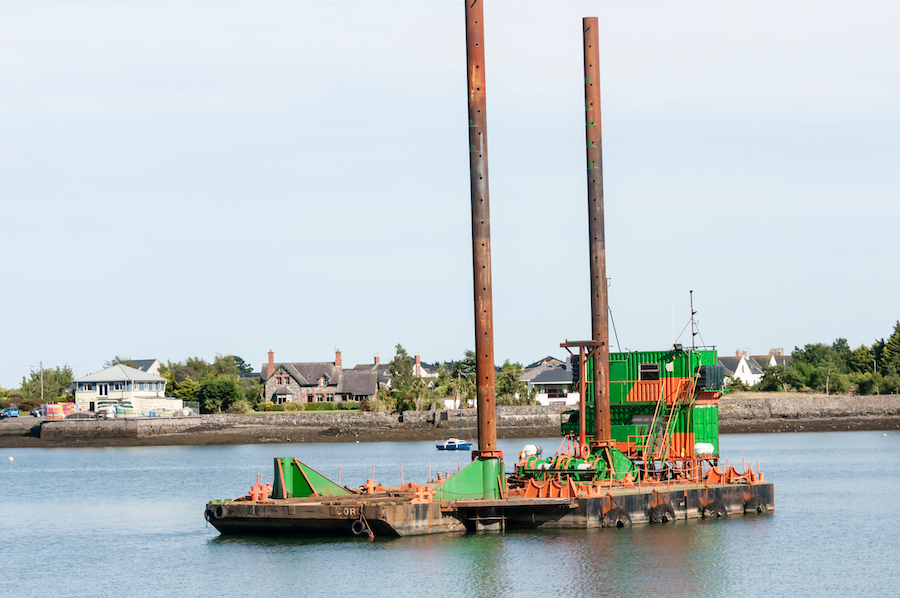 View the complete article here.
Since the earliest civilizations started to construct their cities on waterways, transporting goods and materials on water has proven to be the most efficient method of transportation.
Did you know that—according to American Waterways Operators— a typical inland barge has a capacity 15 times greater than one rail car? And 60 times greater than one semitrailer-truck? And one 15 barge-tow can move the equivalent of 216 rail cars or 1,050 semitrailer-trucks?
Needless to say, barges are an integral part of the marine industry—as well as our nation's infrastructure. For that reason, we wanted to dedicate an entire article to the accessories that make this invaluable piece of equipment even more efficient.
What Type of Barge is Right for Your Project?
There are a wide variety of types and sizes of barges, and the one you need will depend on your project specs. Whether you own or lease or are still in the market, you'll likely need to choose between coastal or inland barges, as well as deciding on a deck, spud, hopper, and shale barges—just to name a few.
As we mention in the Pile Buck Buyer's Guide for Barges, we recommend the following suppliers for barges—McDonough Marine, Smith Bros, and Shugart Manufacturing. Either of these companies will have the necessary inventory, and be able to help you select the ideal barge for each particular application as well.
What's the difference between each barge type? Some differences are subtle, while others are significant. Since Pile Buck's primary focus is marine construction, most of this article will look at the right accessories for spud and other related barges—as these are geared more towards building than transporting.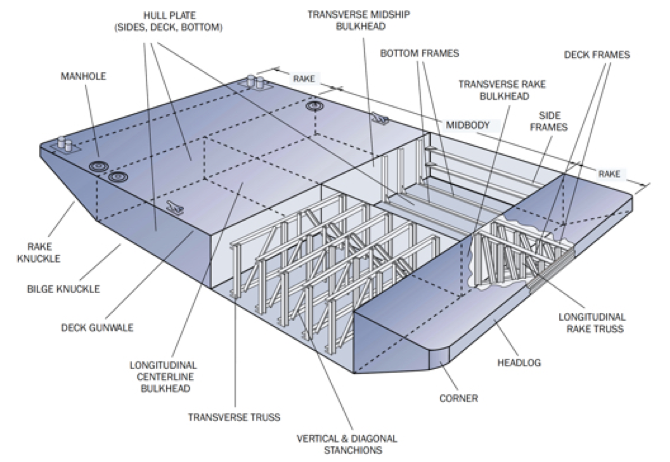 Safety and Stability: Barge Must-Haves
Regardless of the type, size, or project capacity of your barge, the need for adequate safety features should be obvious. Needless to say, ladders, rails, hatch covers, deck cleats, and other standard accessories have to be high quality and in solid, working condition. Depending on where your barge is operated, you could find yourself far from a supplier—dead in the water—while waiting for something as simple as a deck ladder to arrive.
When considering your ladders, think about the extra weight you'd add—possibly unevenly—by using a heavier material than you need. Most suppliers can outfit you with sturdy but lightweight aluminum ladders with a manageable tread size and distance. Railings tend to come in standard ten-foot sections, and most of them are available in heights up to 42-inches.
And, of course, barges require anchors of the appropriate build for the bulk of the vessel, and construction barges are no different. If anything, the nature of the barge and its payload makes the anchor even more of a consideration. The major distinction will likely be the type of marine bottom where you tend to operate. A fluke style anchor, for example, is best at sandy and muddy locations, while a flipper style is a more all-around condition anchor. Either way, you have to make sure that your anchor has enough HHP rating (high holding power) for the weight of both your barge and any cargo or equipment you're carrying.
The Importance of Spuds and Spudwells
Of course, for marine construction, you'll probably be working off a sectional barge or a spud barge so you can dig into the sea floor, lake bottom, or riverbed—in order to stabilize yourself. These types of barges will be outfitted for mooring to the bottom while you're working. The steel spuds will fit through the pocket-like spudwells that are anchored to the perimeter of the barge with a locking system. Even though these accessories are standard equipment for marine construction, it's ultimately up to you to make sure your spuds and spudwells are of the top quality for both safety and ease of use.
It's also crucial to consider the size and amount before you order spudwells and spuds. Depending on the size and location of your barge, two side-mounted or four of them positioned at the "corners" are the absolute minimum you'll need in order to keep everything stable. If you're use a barge-mounted crane (more on that below), you could need more. And remember that a supplier can help you determine the right width and length of both your spudwells and your spuds in order to make sure you're properly outfitted.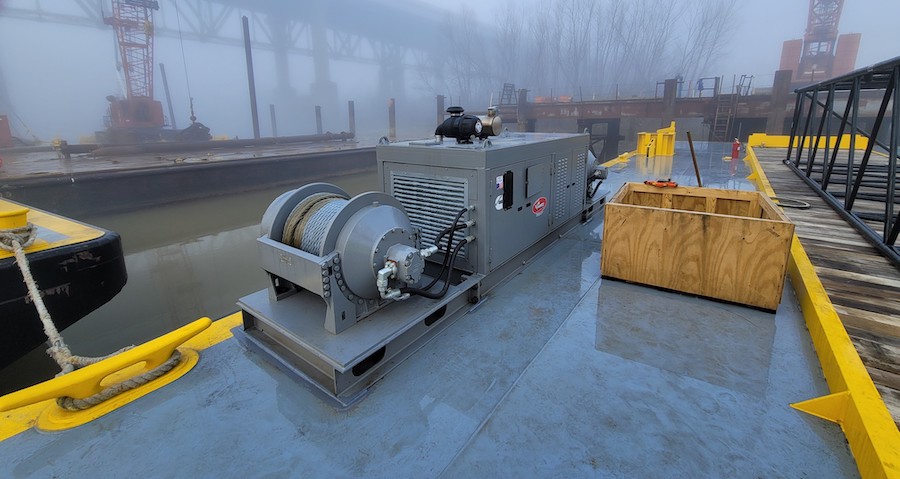 Winches and Hoists for Barges
In order to complete serious projects, your barge will need to be outfitted with power equipment that will be sufficient enough to move building materials and supplies around. That's where winches, hoists, and cranes come into play. Like any other winch, a barge winch will be pulling its load in a horizontal direction (nothing more than a 45-degree angle)—whether it's across the deck, a dock, or even across the water. And it's important to make sure your deck is reinforced for the weight of the winch, as well as the workload it's going to pull.
When choosing a winch for your barge, you'll also have to decide which kind of winch is appropriate for your needs. Two of the most significant factors in determining the specs will be the line material, as well as the lift capacity. Winches can have different types of line—chain rope or cable—depending on their purpose. You'll also need to figure out if this is a standby piece of equipment (meaning it's not getting frequent use) or if it's going to get frequent light or heavy use. That will determine your positioning, which could need to be reinforced.
On that note, if your project requires a hoist or full-scale crane, the barge needs to—not only be able to withstand the weight of the crane and the attachments—but also the weight of the load. Make sure your deck and spuds are rated for the level of hoist you've got on board—standard, heavy, or severe use—as well as the type of power it requires. Having wooden crane mats underneath the crane on top of the deck surface will help distribute that weight across the width of the barge. The right spuds and spudwells around that area will also prevent avoidable disasters. Remember, your hoist may only be lifting, but a crane will require your barge to be able to withstand the shift in weight as the cargo is moved from side-to-side as well.
Handling the Barge Extras
Anything you intend to move on your barge, obviously, must be properly secured, but—that being said—the weight of the equipment has to be factored in. For example, if your hoist or crane will use concrete buckets or clamshell grapples, these add significant weight and must be balanced. And your debris boxes or skip boxes—should you be doing that kind of work—will also have to be positioned properly to hold a full load.
And, of course, your construction barge has a few standard vessel needs just like any other boat on the water. Fenders, mooring buoys, deck cleats, and other important safety features have to be well-made, well-placed, and checked routinely for damage or too much wear.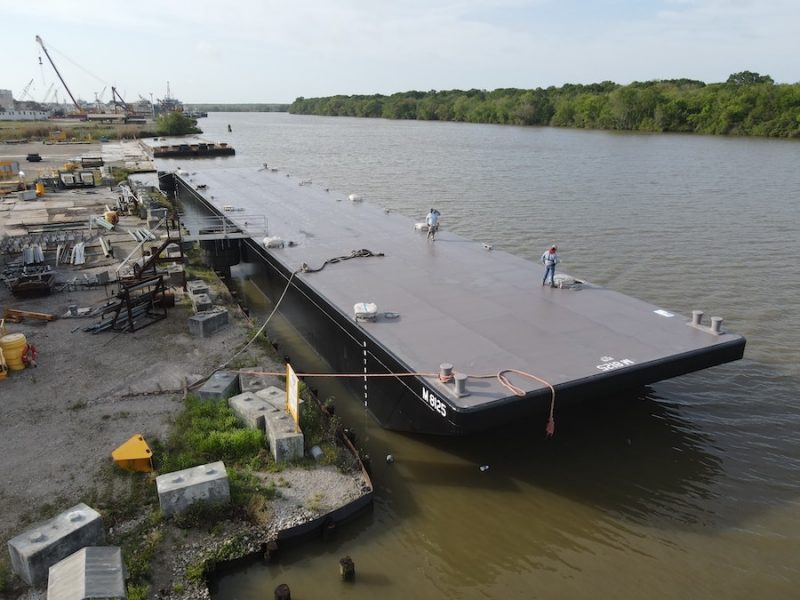 Custom Barge Fabrications
One aspect of barges that makes them a powerhouse piece of equipment is the ability to make customizations. And we know that some of you can handle the minor customizations yourself, but we highly recommend a professional barge supplier that offers custom fabrication for cutting, welding, bending, and machining. A professional like this will ensure that the engineer's specs are followed, while still managing to customize the barge exactly as you need.
But what if you're taking your own machine shop out on the water? That's a lot of expensive equipment to potentially put in harm's way, so make sure your barge is retrofitted to keep your own equipment protected but still fully accessible.
Conclusion
We hope we've proved the value—of not just barges—but barge accessories as well. For that reason, you might want to consider accessories in your budget the next time you go shopping for a barge. And, remember—when in doubt, don't be afraid to contact suppliers or manufacturers with any questions. A simple question and answer might save you thousands of dollars on your next project.
View the complete article here.
What are some essential accessories for marine construction barges?
Essential accessories for marine construction barges include cranes for heavy lifting, spud systems for stability, winches for hauling or pulling, and accommodation facilities for crew members. Other crucial equipment may include anchor systems, loading ramps, and safety equipment such as railings and life preservers.
How do these accessories enhance the functionality of marine construction barges?
These accessories enhance the functionality of marine construction barges by enabling a wide range of construction tasks, ensuring stability during operations, and providing safety and comfort for crew members. For instance, cranes allow for lifting and moving heavy materials, while spud systems help secure the barge in place during operations.