INTERVIEW: Bigfoot Pipe & Piling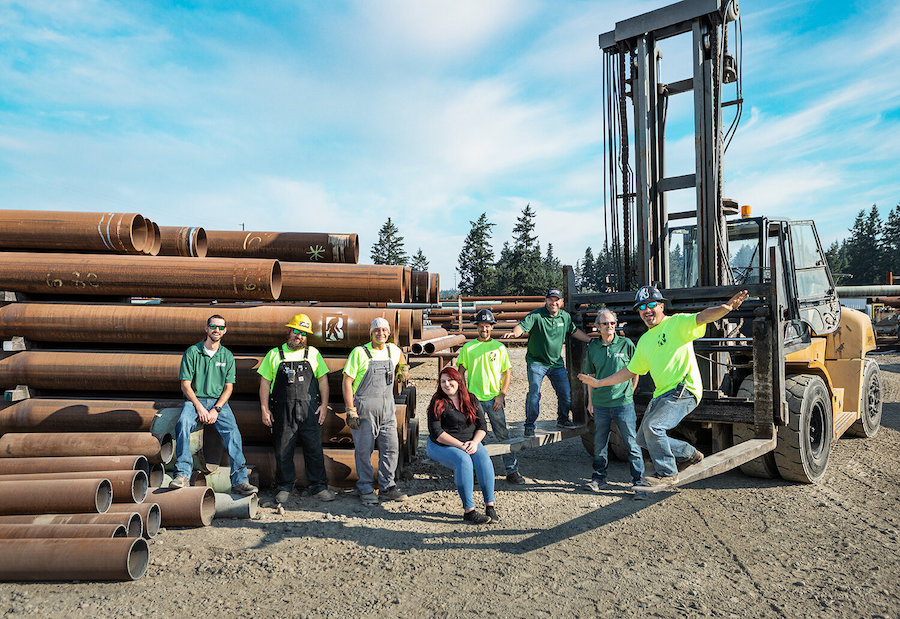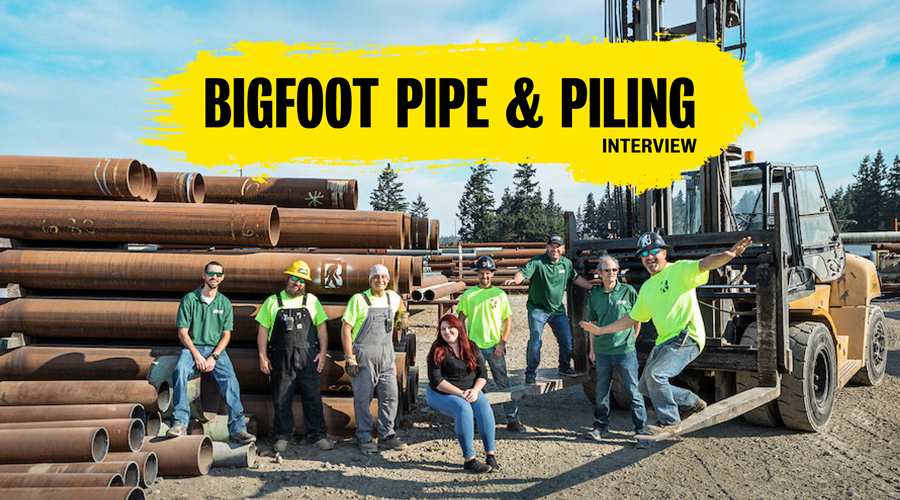 Pile Buck's interview with Darren Sparks, President of Bigfoot Pipe & Piling—a leading supplier of new, used, and surplus steel pipe and piling products.
PB: How did Bigfoot Pipe & Piling get started?
BF: Bigfoot Pipe & Piling was founded in 2019, when P.N. Best & Co. was acquired by International Pipe.
PB: Bigfoot Pipe & Piling is a multi-generational business.
BF: That's right. As a third-generation family owned and operated business, International Pipe, and its subsidiaries, including Bigfoot, have built a solid reputation in the industry by supplying new, used, and surplus steel pipe to dealers, end users, and contractors across the country.
PB: Tell us a bit about your leadership team.
BF: Bigfoot Pipe & Piling has a leadership team with over 100 years of combined experience in the steel pipe industry.
PB: What type of pipe do you sell?
BF: We offer steel pipe ranging in diameter from 1/4" to 120", in numerous wall thicknesses, and various finishes.
PB: We understand you have one of the largest inventories of steel pipe in the nation.
BF: We have yards strategically located across the US including our 12-acre facility in Puyallup, WA.
PB: You also buy used pipe, yes?
BF: Our procurement team can help you turn non-productive assets into cash. We offer competitive pricing and also assist with on-site logistics. Contact us to learn more.
PB: Who buys pipe from Bigfoot Pipe & Piling?
BF: Our clients have different project needs. Piling, obviously. But also, marine applications, infrastructure, dredging, excavation, mining, tunneling and road boring, even hydroelectric and water transmission. People also buy pipe for signs and flagpoles.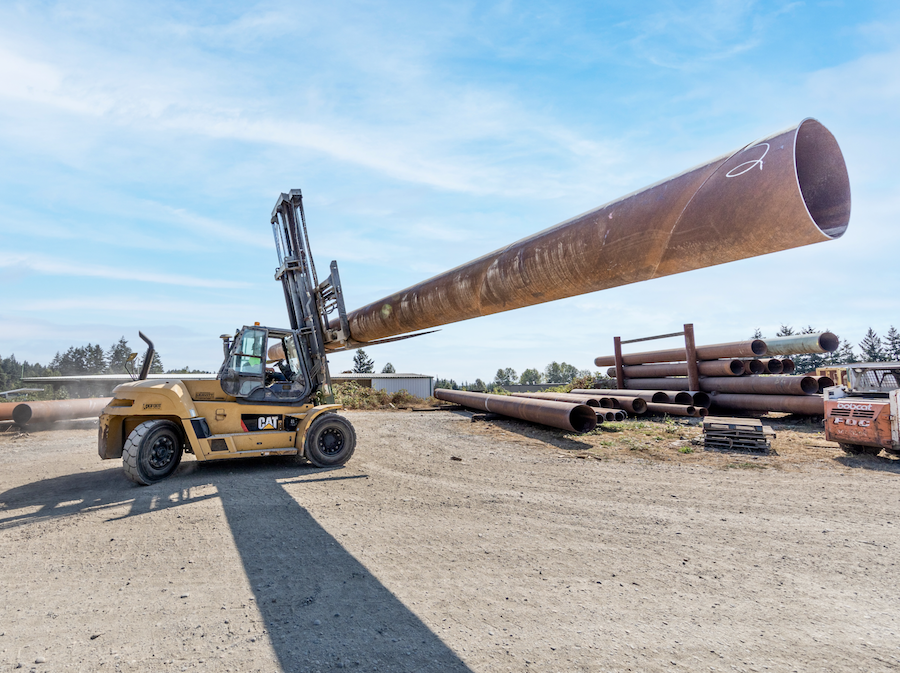 PB: You also offer steel fabrication. Is that correct?
BF: Absolutely. Our fabrication shop includes multiple welding lines, high-grade equipment, and expertly trained staff to ensure that all orders are processed accurately and efficiently.
PB: What types of fabrication services do you offer?
BF: We offer beveling, splitting, welding, cutting to length, threading, straightening, sandblasting, galvanizing, and more. Contact us for details.
PB: Bigfoot Pipe & Piling does a lot more than buy and sell steel pipe. Let's talk about your logistics department.
BF: Our logistics department ensures effective order processing and management from every shipment's point of origin to its delivery.
PB: How does that work?
BF: Bigfoot's logistics team works closely with our sales, purchasing, and administrative departments, as well as transportation firms, to safely and efficiently deliver orders, on-time and on-budget.
PB: What type of businesses take advantage of Bigfoot's logistic services?
BF: Both large and small-scale operations require strategic and detailed planning. Luckily, our logistics department is as effective at managing this process as Bigfoot is at hiding.
PB: What functions are involved in logistics?
BF: There are four key areas: sourcing, production, administrative and quality control, and delivery.
PB: Can you walk us through each phase?
BF: Be glad to. At Bigfoot Pipe & Piling, the logistics process begins with sourcing, when an order is submitted to the sales team. After an order is placed, we confirm that the items are in stock in the requested quantities and sizes.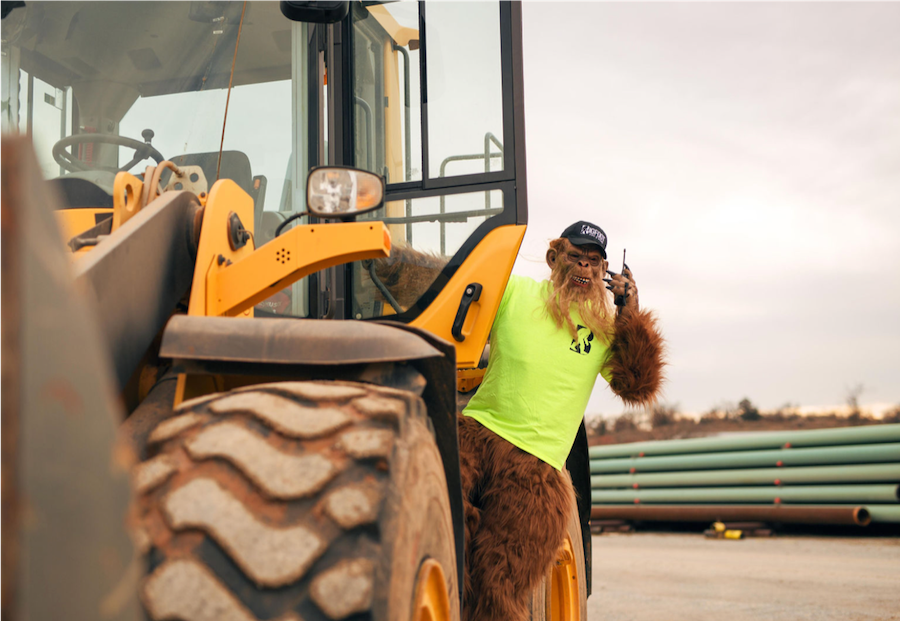 PB: Production is next?
BF: Yes. At the production phase, our logistics department negotiates rates and arranges shipment – whether by truck, rail, or barge – to meet the customer's specific delivery needs. The team then monitors the project while any custom preparations or fabrication work is completed.
PB: What's involved with administrative and quality control?
BF: At this stage of the process, all products are thoroughly quality checked. We ensure that the order is fulfilled accurately. Then we prepare all transportation documentation and permits, adhering to state and federal laws, and ensure that load weight limits are not exceeded.
PB: The final part is the actual delivery of the product?
BF: Yes. Once the order is loaded and shipped, one of our logistics coordinators will contact the client to provide status updates and answer any questions during transit. Each shipment is closely tracked until the delivery has been made safely and on-time.
PB: What about customers who just need help with freight?
BF: We offer competitive pricing and nationwide pick-up and delivery services. 
PB: There really is a tremendous need for steel pipe.
BF: Steel pipe is strong, versatile, sustainable, and cost-effective. The need for steel pipe is expected to continue to grow in coming years. This is due to the increasing demand for energy and resources, as well as the need to maintain and upgrade existing infrastructure. Used in a variety of applications, steel pipe is at the very foundation of American infrastructure and helps keep our country running smoothly.
PB: What else do you want PB readers to know about Bigfoot Pipe & Piling?  
BF: The search for quality steel pipe and piling ends with Bigfoot. We offer decades of experience, access to 100+ acres of high-quality steel pipe and pile, and above all, we offer legendary service.