Serviceable Weep Hole Filters on Marine Construction and Sheet Piling Projects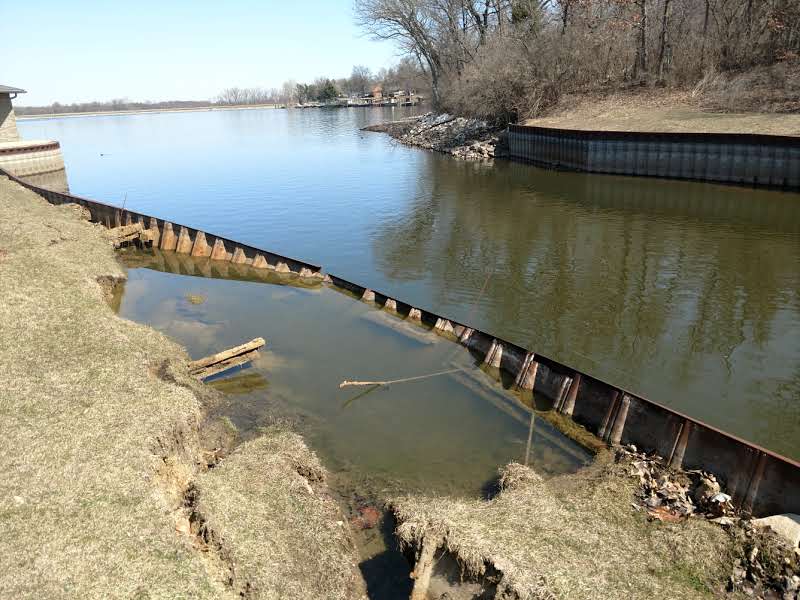 The Importance of Proper Drainage for Steel Sheet Piling
Interlocking sheet pile structures will experience the build-up of significant hydrostatic water pressure, a vital issue for a sheet piling design. Without appropriate drainage, the pile will experience: buckling, toe kick out, sink holes, and other types of failure. Undrained pressure in regards to sheet piling applications often leads to: movement, bulging, failed interlock, and deteriorated anchor tie-back systems.

Cane Island Flood Control
The Buffalo Bayou watershed flows through Harris & Fort Bend counties in Texas. In 2019, bank stabilization projects were kicked off with the Natural Resources Conservation Service (NRCS). Steel sheet pile walls are being constructed along the tributary to shore up the banks

Bridge Abutment
The CDOT I-70 Tower/Colfax Ave project is a steel sheet piling bridge abutment replacement located in Aurora, Colorado. (7) JF6PC – 6″dia powder coated units were installed.
Recommended Products
Relieves hydrostatic water pressure while preventing loss of soil and backfilled materials
JET Filter Product Manual
The new JET Filter Mini Product Manual is live! Inside you will find Fact Sheets for all of the different diameters of JET Filters, Installation Photos, Applications, direct access to view our digital Trifolds (QR code scan), & more!