INTERVIEW: Coastal Pile Cutters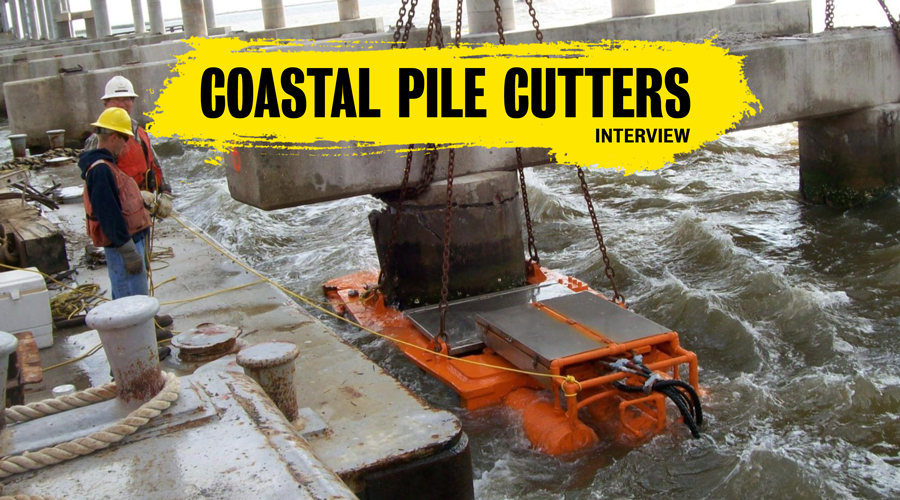 Pile Buck's interview with Coastal Pile Cutters International, a Texas company providing expert pile-cutting services to customers in the United States and worldwide.
PB: Tell us about Coastal Pile Cutters.
CPC: Coastal Pile Cutters, LLC was initially formed in 1996 and has provided pile-cutting services in the US for over 15 years. In 2016, Coastal was acquired by Padgett Shoreline Construction.
PB: Was that a good fit?
CPC: As a custom builder of docks and piers, the shear power pile-cutting services fit well with their growth plans. Coastal's patented technology and assets now operate under the new corporate name Coastal Pile Cutters International, LLC.
PB: Who is Jim Todack?
CPC: Jim Todack is our company operations manager and holds five US patents and one foreign patent. All of his patents are designed to make an impact on the environment.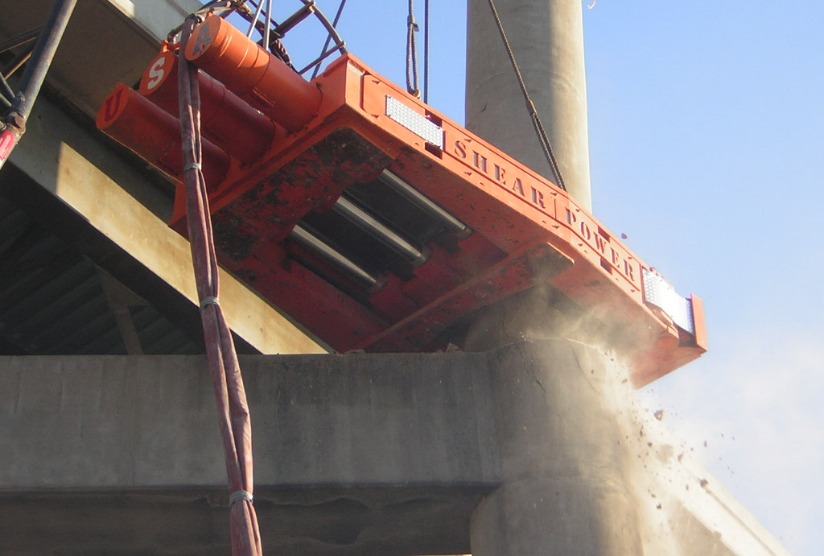 PB: In what way?
CPC: Jim Todack's Shear Power hydraulic pile-cutting technology is cost-effective and environmentally safe. He strives to improve on older technology and bring new innovative concepts to the bridge, pier, and dock demolition contractor.
PB: What services do Coastal Pile Cutters offer?
CPC: We offer hydraulic shear cutting of reinforced concrete pilings, tie beams, and pile caps of any dimension up to and including pilings of 54 inches in diameter. We can provide all the necessary equipment and a qualified operator to complete any pile-cutting project. Our variety of shears ranges from our smallest 18-inch shear, weighing 3,200 lbs., to the massive 54-inch shear, weighing 39,000 lbs. Also included in the inventory are the 24-inch and 36-inch shears.
PB: You guys are pretty fast, too, yes?
CPC: We complete each cut in just minutes with a minimum amount of rubble. If required, our bridge piling demolition tool packages can cut above and below the waterline to any depth, including below the mud line.
PB: What's involved in bridge-cutting projects?
CPC: Many of our bridge pile-cutting projects require a cut at the top of the bent to remove the pile cap. On larger bents, a tie beam may also need to be severed. Once this is accomplished, the cut at the mud line completes the bent removal process.
PB: How do Coastal pile-cutting tools improve job performance?
CPC: Because of the versatility of our pile-cutting tools, hanging the pile cutter from the side or end, as well as in the horizontal position, gives us the ability to cut piling, tie beams, and battered piling from any angle above and below the waterline.
PB: Tell us about your shearing packages.
CPC: Each shearing package includes one hydraulic shearer specifically selected to accommodate your job requirements, a self-contained 150-HP diesel-powered hydraulic power pack using EPA-approved biodegradable hydraulic oil, and a hose bundle with an adequate length to meet project requirements.
PB: Who runs the equipment?
CPC: We provide one qualified mechanic/operator trained to operate, maintain, and advise on any necessary field repair. By the way, every shear package is wholly serviced before each project to assure quality performance. For those contractors who prefer to operate the shear themselves, Coastal provides a trained operator with each rental to provide on-site training, assuring the contractor and Coastal, the designated operator, understand the operation and maintenance requirements of the rental equipment.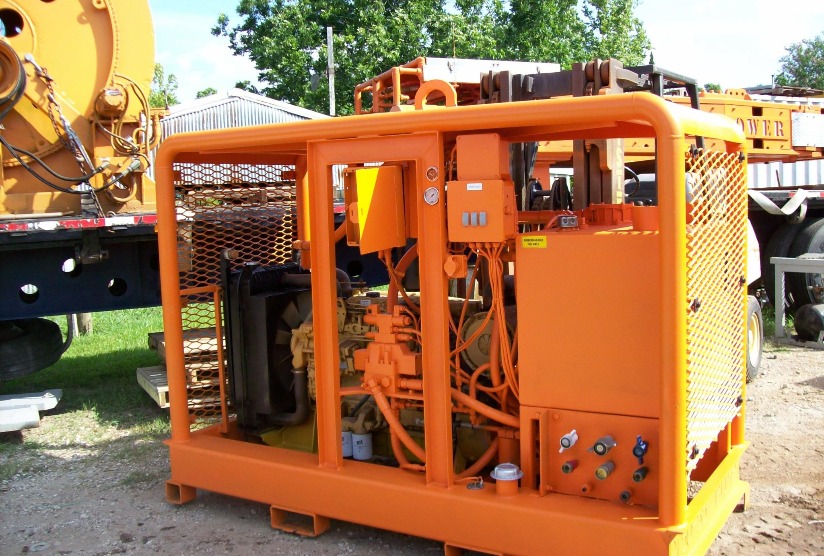 PB: Do Coastal Pile Cutters specialize in underwater cutting for offshore decommissioning?
CPC: We offer offshore cutting services for oil platform decommissioning, pipeline removal projects, multi-string conductor pipe cutting, and more. We customize our services and tool packages to complement your project's size and scope perfectly.
PB: What specific offshore cutting services do you offer?
CPC: Our experts are known for their extensive experience cutting steel jacketed piling. We can cut pipelines, jacket legs, and conductor pipes using the same tool. Our shear-cutting services can assist in removing steel piling up to 24 inches in diameter within 90 seconds.
PB: I understand you had an unusual dock piling project.
CPC: Coastal Pile Cutters International prides itself on adapting to the job requirements as needed. For example, a large shipping dock in Long Beach, California, required the pilings to be stripped of any marine life before removal.
PB: How did you manage that?
CPC: We designed an octagon jig with blades to fit over the piling. As the shear was lowered to the mud line, the blades shaved the oysters, starfish, and sea urchins off, allowing the piling to be cut at the mud line and removed.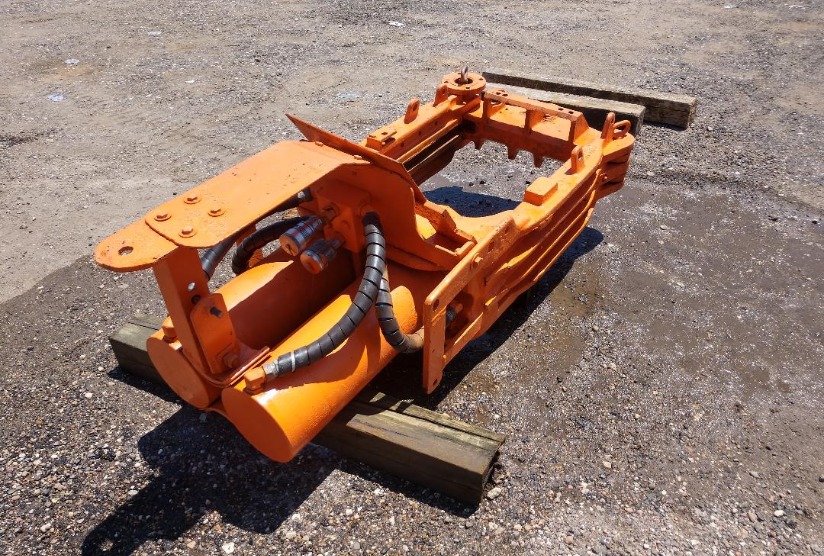 PB: Where did the marine life go after that?
CPC: We don't know, but we're sure they've all found a new home (laughs). Every project has unique needs, including meeting local and state government requirements. Whatever it is, Coastal will figure out how to do it.
PB: Tell us about the Sabine Causeway Bridge Demolition project.
CPC: We were contracted by a prominent Bridge and road contractor to cut the 54-inch diameter concrete piling supports to remove the old bridge structure on Highway 82 in Port Arthur, Texas. Each bent pile cap was cut at the waterline and removed. We then deployed our hydraulic shearer to the base of the piling and made a 90-second cut at the mud line to remove the remaining 54-inch piling at each bent.
PB: How many total cuts were made?
CPC: There were 130 total cuts made on the 54-inch pilings. Additional cuts were made with our smaller cutter to remove 100 wood pilings forming the main channel's entrance and exit.
PB: What's an example of a particularly challenging project?
CPC: Well, we specialize in challenging projects! A great example is when we worked with a significant heavy highway road construction company in Dallas, Texas. They needed to remove an existing bridge structure once the first phase of the bridge replacement project was opened to traffic.
PB: What did that involve?
CPC: We cut the 30-inch pilings just below the pile cap and removed the pile cap as one piece. Next, rigging the shearer vertically, the cutter was lowered 15 feet below the waterline and locked onto the tie beam. The shearer was returned to the barge after making the 30-inch x 42-inch tie beam cut.
PB: Then what?
CPC: The shearer was rigged horizontally to make the final two 42-inch cuts at the mud line, removing the remaining two pilings on the bent, including the severed tie beam.
PB: How long did the job take?
CPC: We averaged 20 cuts per day and finished removing the 21 bents in six days—thirty minutes per bent. When time is money, we are the best option for removing bridge pilings quickly and safely.
PB: Coastal was involved in the removal of a bridge support system removal project in Kentucky, yes?
CPC: That's right. The old steel structure was taken down by explosives, leaving only the concrete support structure base. Coastal's ability to cut the pilings at the mud line and then separate the bent into two sections by cutting the horizontal tie beams made quick work of the demolition process. The vertical and horizontal 90-second cuts at each bent freed the structure for quick removal.
PB: What else should our readers know about Coastal Pile Cutters International, LLC?
CPC: We look forward to providing your company with today's best and most cost-effective pile-cutting services and equipment. You can reach out to us here.