McDonough Marine Moves Into New Delivery Phase of ABS Classed Spud Barges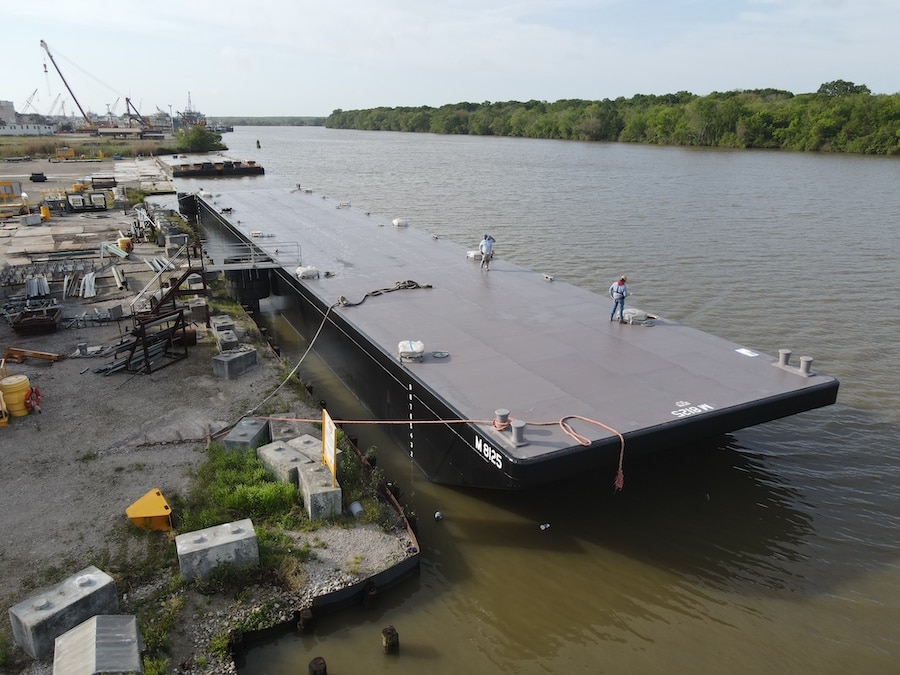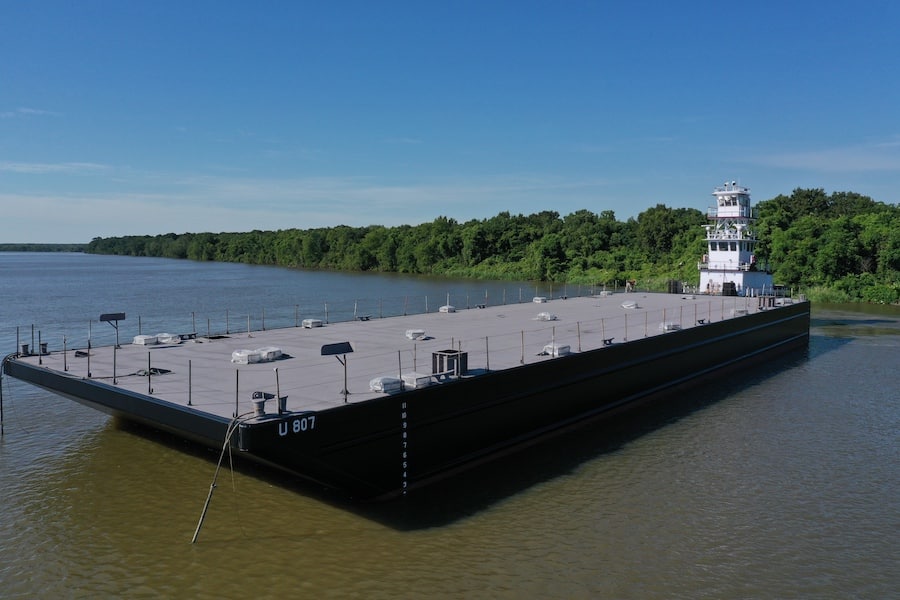 In July, McDonough Marine Service completed its 200' x 35' x 10.5" inland deck barge capital build program. The company is now moving into a new delivery phase of 180' x 54'x 12.5' ABS classed spud barges. This new series has spud wells to accept 24" square portside and 36" square starboard allowing the barge additional versatility.
"This investment entrusts our strong commitment to the future of our country's infrastructure," adds Steve Cheredaryk, Sales Director of McDonough Marine Service.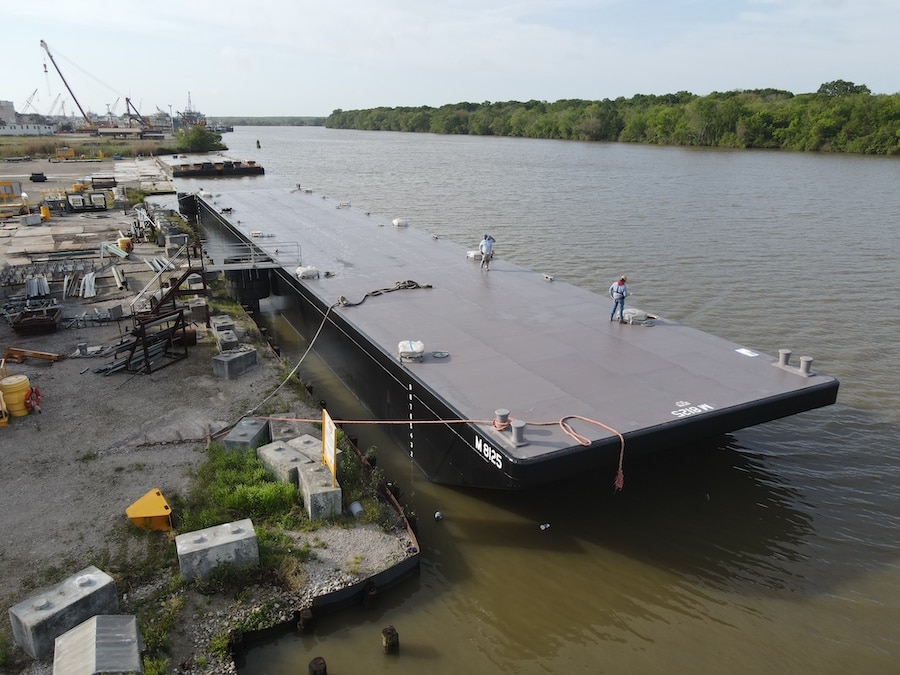 McDonough Marine Service, a family-owned company since its inception in 1945, continues to service both inland and offshore clients. Owning over 650 barges, McDonough operates 18 fleets spanning 10 states. The new build program demonstrates the company's long-lasting pledge to provide quality equipment to meet their clients' expectations and needs.