GRL Engineers, Inc. Announce Ben White, P.E. as Ohio Branch Manager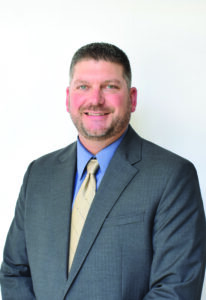 GRL Engineers, Inc., announced today that Benjamin (Ben) White, P.E. will become the new manager of GRL-Ohio branch office. Ben has been with GRL Engineers since 2003 providing deep foundation consultation and testing services for a variety of public and private projects across the United States and on international offshore installations. Ben has managed the development of and performed significant load test programs for design load test instrumentation plans.
He has assisted with the development of many of GRL's products, test and analysis methods throughout his tenure. Ben has a B.S. in Civil Engineering from Case Western Reserve University and has achieved Expert level on the PDCA/PDI Dynamic Measurement and Analysis Proficiency Test, as well as Advanced Level on the Foundation QA High-Strain Dynamic Pile Testing Certification. He has co authored various papers on foundation testing and presented at local and national conferences. Ben is a member of the American Society of Civil Engineers and Ohio Contractor's Association. He is a registered professional engineer in the States of Ohio, Kentucky, Michigan, Pennsylvania, Tennessee, Idaho, New Mexico, and Utah.
"Ben's technical knowledge, experience and leadership naturally progressed him into the Ohio manager role. He has also been instrumental in expanding GRL's capabilities beyond our traditional dynamic testing market and into drilled shaft/pile testing using the SQUID, SHAPE, Static Load Testing and Bi-Directional Load Testing systems." stated Scott Webster, P.E., GRL President.
Who is Ben White, P.E.?
Ben White, P.E., is a professional engineer with experience in deep foundation testing and analysis. He has expertise in high-strain dynamic load testing, bi-directional static load testing, and other testing methods. White has been announced as the new Ohio Branch Manager for GRL Engineers, Inc., where he will be responsible for managing and expanding the company's presence in the region.
What is GRL Engineers, Inc.?
GRL Engineers, Inc. is a company that specializes in providing testing, analysis, and consulting services for the deep foundations industry. They offer a range of services, including dynamic load testing, pile driving monitoring, and integrity testing, among others. GRL Engineers, Inc. is known for its commitment to quality, innovation, and customer satisfaction in the engineering and construction sectors.