ECA Announces Organizational Updates – With Addition of Trip Story and Stephen Smith, Promotion of Burt Kerns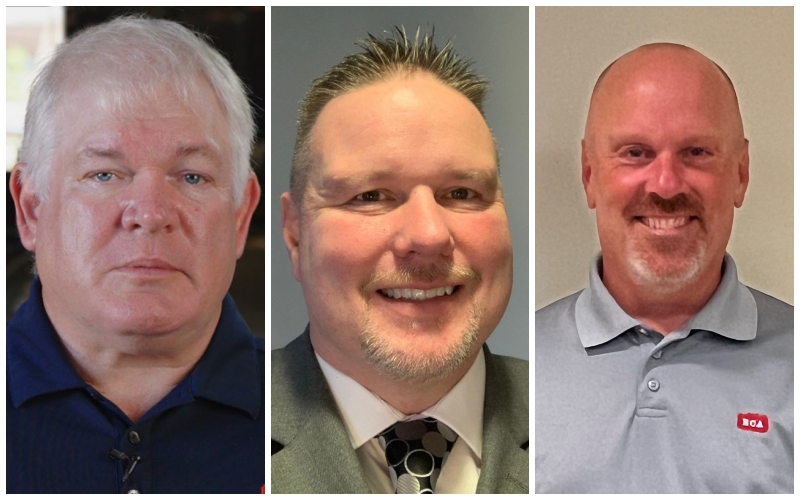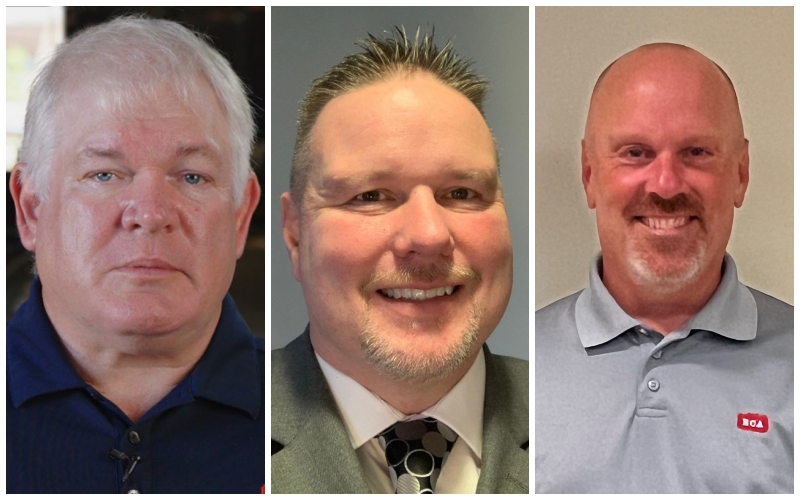 Equipment Corporation of America, a leader in the foundation drilling industry, proudly announces the appointment of new account managers and product support representatives as part of its ongoing mission to provide unmatched service to its customers. These strategic hires are poised to further ECA's dedication to superior customer relations and industry-leading expertise.
Trip Story joins the ECA family as the account manager for the ECA Jacksonville branch, based out of Atlanta, GA. Trip will oversee sales in Georgia, Tennessee, Mississippi, and Alabama. Boasting an impressive tenure of over 26 years in the construction sector, Trip brings a myriad of skills to the table. Before his move to ECA, Trip worked as a civil designer for Geosyntec Consultants and later transitioned to Drillers' Choice in 2014 as sales manager. His nine-year expertise in equipment sales in the southeastern US, combined with his civil engineering background, uniquely positions him to serve ECA's customer base.
"I have been in this industry for a little over 9 years now," said Story. "During that time, I have always admired and respected ECA from a far. I knew ECA sold top of the line equipment but it was more than that. It's the people and the culture of the company that was even more impressive to me. So when the opportunity to work for ECA came up, I didn't hesitate to jump at the chance."
Stephen Smith is taking charge of the Midwest territory. Stephen joins ECA after a 15-year career in the auto industry. His roles have included wholesale district manager for Nissan USA, district sales manager for NAPA and territory sales manager for Autozone. Additionally, Stephen's entrepreneurial ventures as a small business owner give him a unique perspective into the needs of our customer base.
"I came to ECA because the company gave me confidence that they were committed to doing business the right way for all the right reasons," Stephen said. "Having confidence while backed by integrity is a wonderful feeling for an employee. This family cares for employees and customers alike, and I can't wait to see the great things ahead at ECA."
Lastly, Burt Kerns has been promoted to the role of Product Support Sales Representative. Burt joined ECA in 2016 after a lengthy career with Schnabel Foundations, and has a depth of experience with the Klemm product line, Bauer drills, concrete pumps, grout mixers and grout pumps. In 2017, he was sent to Germany to become Klemm Technical Trainer for ECA and is recognized industry wide as one of the leading Klemm experts.
"I really enjoy teaching and sharing my knowledge with others," Kerns said. "I look forward to creating new connections with our customers and helping them to be the best that they can be."
ECA is poised to grow in every facet of the business, and getting the right team in the right positions is a key part of that growth strategy.
"ECA's mission has always been centered on being a complete equipment solution for our customers. The addition of Burt, Trip and Stephen to our sales team is a testament to our commitment to upholding and enhancing this standard. With their combined experience and dedication, we are better equipped to meet the evolving needs of our customers," said ECA Vice President of Sales and Marketing, Jeff Harmston.
ECA has been a leading supplier of foundation construction equipment for more than a century. We are the exclusive distributor for BAUER Drilling Rigs, KLEMM Anchor and Micropile Drilling Rigs, RTG Piling Rigs, and BAUER MAT Slurry Handling Systems. We also distribute HPSI Vibratory Pile Hammers, WORD International Drill Attachments, Pileco Diesel Hammers, Dawson Construction Products, ALLU Ground Improvement Equipment, Pile Master Air Hammers, DIGGA auger drives, and Olin Concrete Pumps. ECA offers sales, rentals, service, parts and training from 11 facilities throughout the Eastern U.S. and all Canadian Provinces.