The Future of Steel Sheet Pile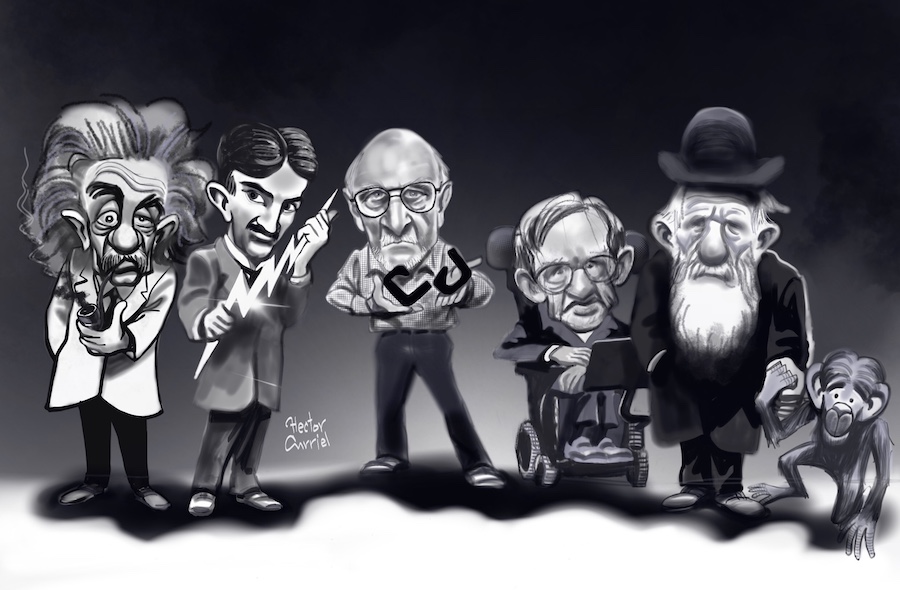 View the complete version here.
By Lee Wilczynski
In a couple months I will be in my 80th year.  When I think about the changes in my life time, it is truly incredible.
I remember the ice man delivering ice for our ice box now called refrigerators, milk delivery by horse drawn cart, our first TV when I was in the second grade, and repairing teletype when I was in the Army Signal Corps.
My first commercial airplane trip was in a four-engine prop plane. Then, I saw the introduction of fax machines and the internet. This a short list of changes in my lifetime!
Based on what has happen in the last 50 years, we can certainly predict changes will continue. Some examples: sheet pile shapes have changed — they are wider, deeper and varied in thickness.
There are new ways to use traditional flat sheets, open cell construction for bulkheads and cofferdams. Because of requirements for deeper, stronger bulkhead walls, combination walls using heavy, wide flange beams with interlocking sheet pile or the some combination with pipe.
Another new development is using sheet pile for load bearing capacity as part of building foundations or bridge abutments.
My first prediction of the future is there will be always be applications for steel sheet pile. The properties of steel are measurable and time tested. With confidence, engineers design in safety factors based on time and mathematically-tested methods because of safety, liability and reliability. There could be changes in the composition of alloys.
There may be changes in interlock design, bigger? Smaller? More water tight?
Historically, splicing of steel sheet pile has been avoided, but a new technique for splicing that improves load bearing capacity and section modulus could offer many benefits.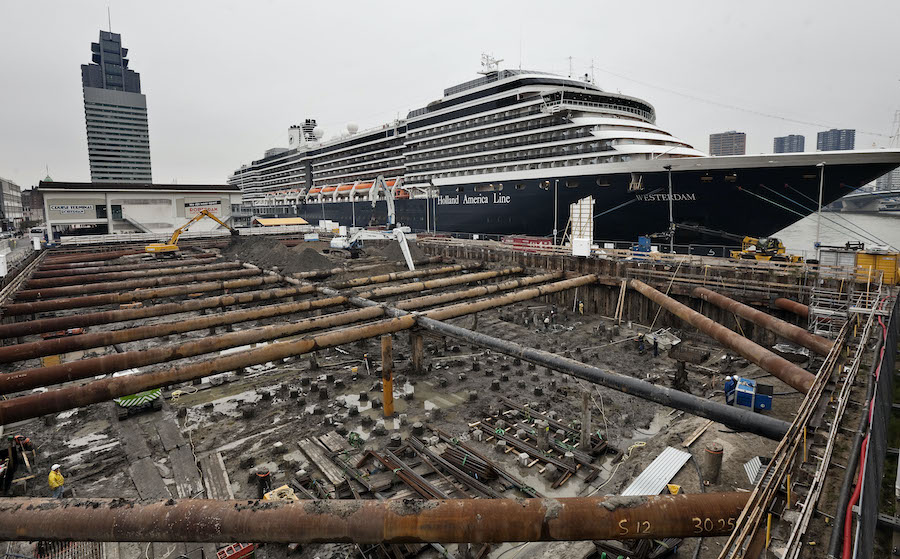 In fact, one of the newest manufactures of steel pipe and steel sheet pile has developed a cold formed interlock that is expected to increase cold formed sheet pipe sales significantly over the next few years as contractors and engineers began to see the benefits of this flatter interlocks.
There could be changes in metallurgy properties eliminating the need for corrosion protection or a breakthrough in economies of coating systems to prevent corrosion. Either of these would increase the use of steel sheet pile.
Actually, corrosion control systems have the biggest potential to improve and using stronger, thinner sheet pile will help expand the market.
New, improved sealants for interlocks for all types of sheet pile — hot rolled or cold formed — will definitely increase markets and uses for steel sheet pile.
Will the need for steel sheet pile increase or decrease? I think it will continue to steadily grow. What is your guess?
Will cold formed steel sheet pile sell more tonnage than hot rolled steel sheet pile in the future? Yes, the economies and availability of cold formed, and its continued success for project applications, will continue to drive sales up as the preferred sheet pile for many applications.
Will climate change and rising water levels increase the need for steel sheet pile? If scientist predications are true, worldwide use of steel sheet pile may double, triple or more.
Will new driving and handling techniques improve economies and increase steel sheet pile use? Yes, again, the advent of side grip vibratory drivers and extractors, plus, equipment that hasn't even been thought of yet, will introduce an increase of steel sheet pile applications for trench, sewer, water, electrical lines installations.
Will the internet change how steel piling is sold and distributed? Yes, definitely. Amazon has already proven its entry.
How? When? Why? If you are not part of these changes, your company definitely will be left behind.
More than any other factor, I think distribution will change. We are already using webinars for training. Why not use more webinars or web conferencing and videoconferencing for sales calls? Traveling is getting far too expensive and time consuming.  Businesses are already using these methods and those who lead the way will be far more successful.
Lastly, the steel sheet pile industry is a very small segment of the foundation industry. If you are part of it, be proud of it! Work hard at it. Our future looks good.