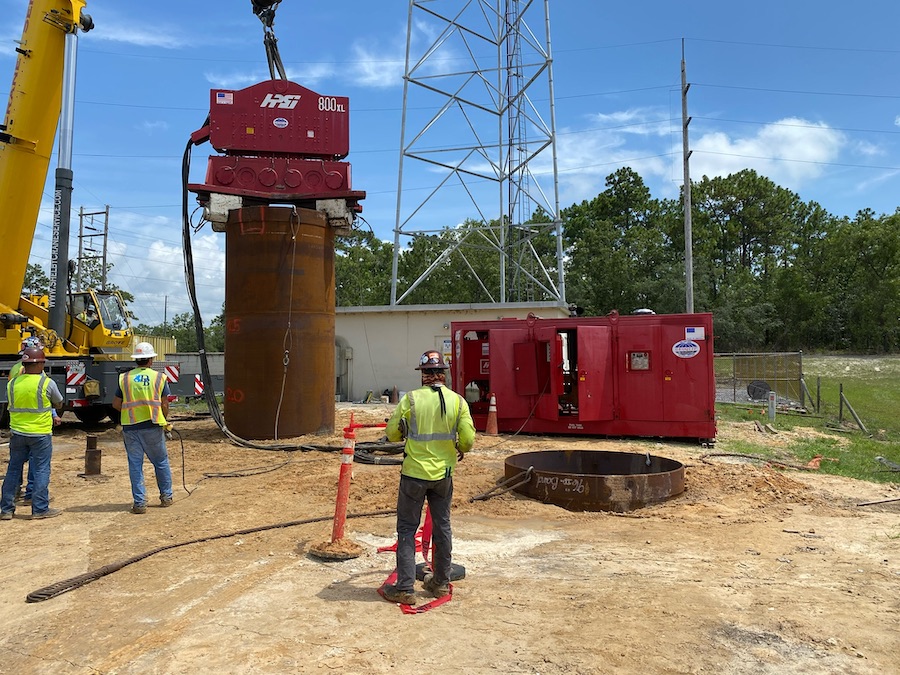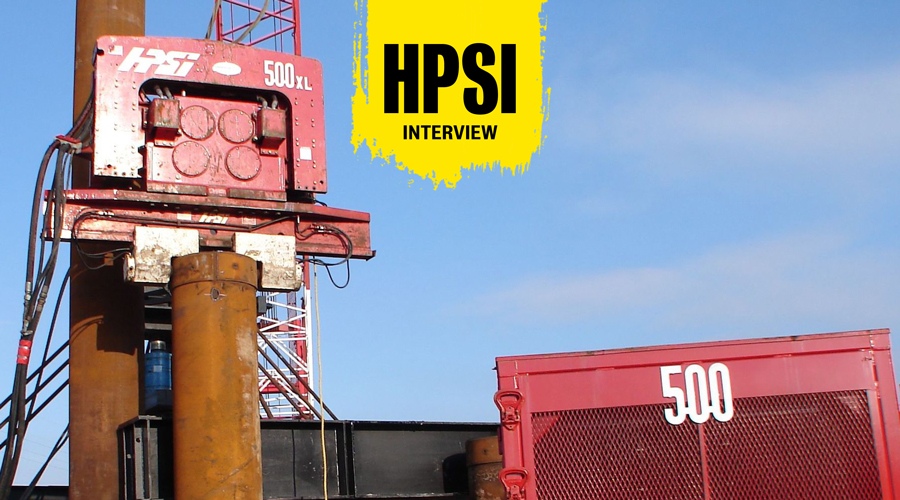 Pile Buck's interview with HPSI (Hydraulic Power Systems), who designs, manufactures, and services high-quality, reliable hydraulic systems that stand the test of time.
PB: HPSI has an impressive lineup of deep foundation equipment–the HPSI vibratory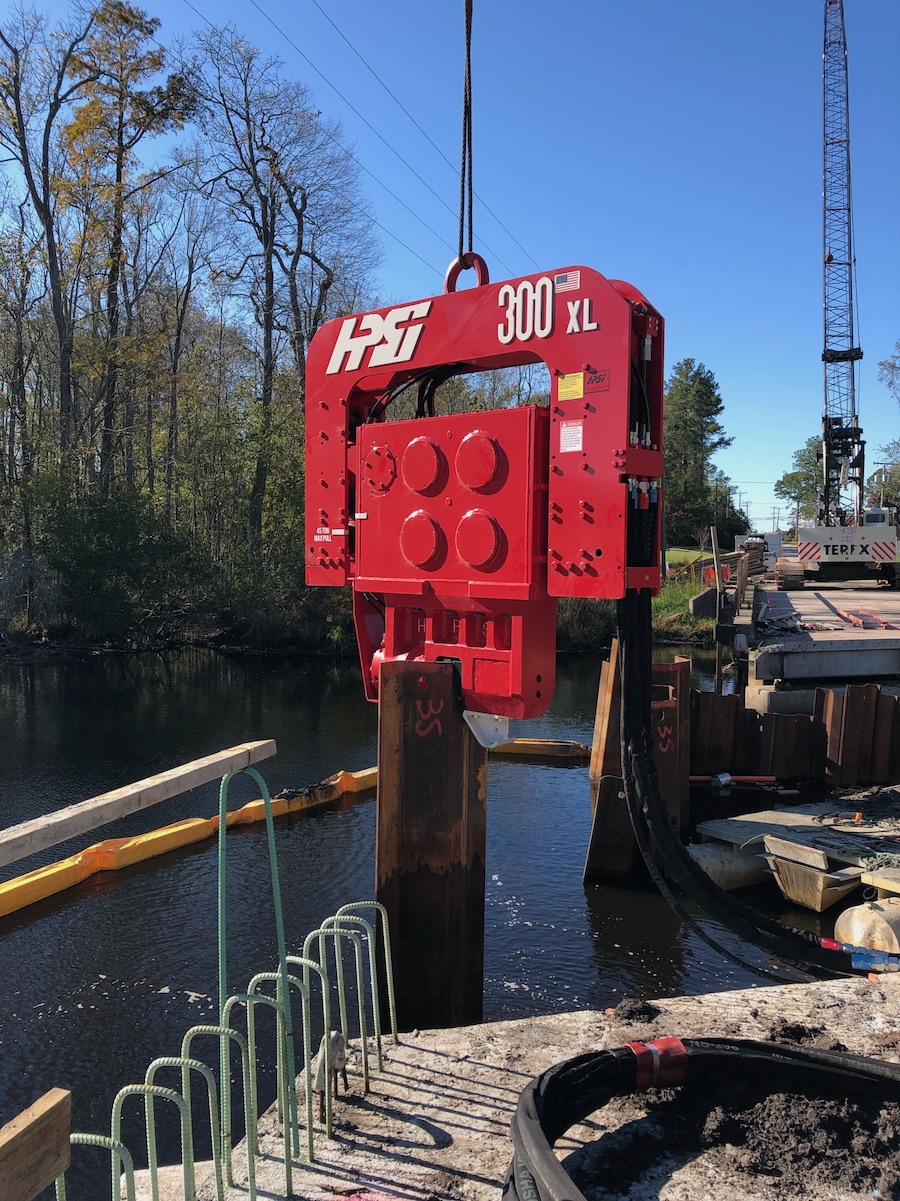 hammers, in particular. What makes these vibratory hammers so effective and different from others?
HPSI: HPSI vibratory hammers have been manufactured in the USA since 1980 with a focus on quality and durability. We only use the highest quality components in our vibratory hammers and powerpacks, and even our castings are made in the USA. Our formula for providing the vibratory hammer with the best "on pile" performance is simple – horsepower. HPSI hammers are designed around the power unit, and are engineered so that our vibratory hammers maintain their performance even under a heavy load.
PB: What would you say is your top selling hammer model? And application?
HPSI: Our HPSI Model 500 is our flagship model. This unit has 5,000 inch-lbs of eccentric moment and 182 tons of driving force, and with its' 755HP CAT C18 Tier 4 Final Power Unit, the Model 500 is ideal for tackling long sheet piles, heavy king piles, and large diameter casings, and in most cases performs better on the pile than equipment from other manufacturers that may appear larger on paper.
PB: Regarding hammer setup and application, do you have any suggestions to offer? Any advice you have after working with clients over the years?
HPSI: Be involved- it pays off to familiarize yourself with the potential issues you may encounter: know the soil conditions, the capacities of your equipment and capabilities, and make sure you have the right equipment for the right job. When in doubt, you can rely on the experience we offer regarding means, methods, and other job specific recommendations. We spend a lot of time working with our customers to help size and provide the most appropriate equipment for their project.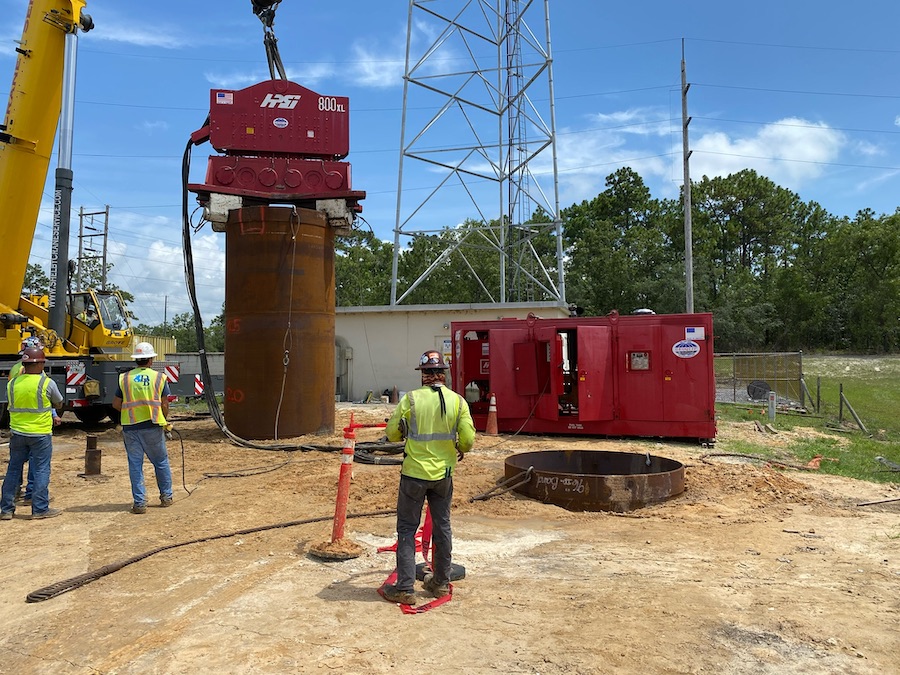 PB: Do you offer custom foundation equipment? If so, any interesting customizations in the past?
HPSI: Absolutely-we excel when it comes to providing custom solutions. Whether it is a set of fixed vibro leads for an HPSI 500 in a sled designed to drive and extract 36" pipe pile, or our custom hydraulic power units that are fully adaptable to any number of applications, we have the experience at HPSI to help a customer's project succeed.
PB: Are there any other accessories that you want to highlight?
HPSI: In addition to our standard accessories, we also offer a variety of specialty solutions for job sites with unique requirements, such as our HD Concrete Clamp for up to 24" square concrete pile/concrete sheets, double standard clamp adaptors, 90-degree turn plates, and clamp extensions.