INTERVIEW: Danbro Distributors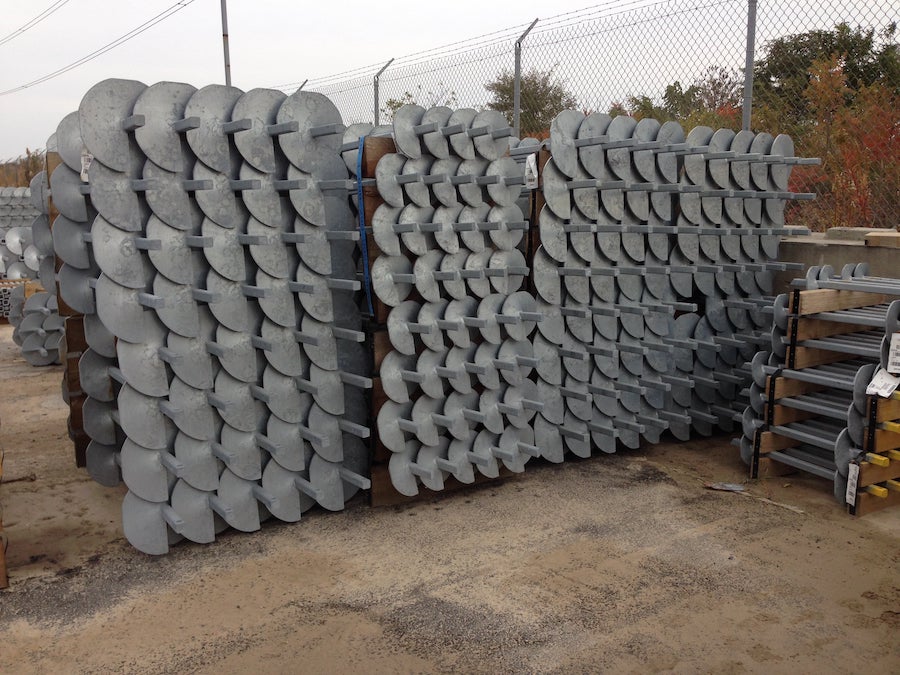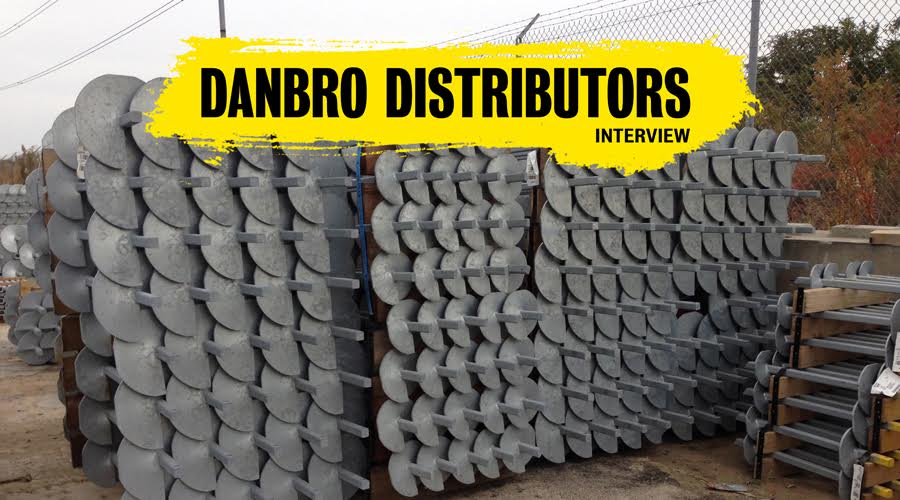 Pile Buck's interview with Danbro Distributors, who offer a complete line of the world's leading helical pile foundation products.
PB: Tell us about Danbro Distributors.
D: Danbro Distributors is an offshoot of D'Angelo Brothers, Inc., a 117-year-old, fifth generation, family-owned and operated foundation and excavation contractor in Philadelphia, Pennsylvania.
PB: What's the history of Danbro?
D: Before forming Danbro twenty-five years ago, D'Angelo Brothers was a customer of the CHANCE® brand of helical piers and anchors which they used on their own projects.  Impressed with the versatility of helicals, they created a company to sell them to like-minded contractor partners who share the family's values.
PB: Danbro represents IDEAL® Foundation Systems, correct?
D: Danbro represents IDEAL® Foundation Systems in New York, New Jersey, Pennsylvania, Connecticut, Rhode Island, Massachusetts, New Hampshire, Vermont, Maine, Delaware, Maryland, Virginia, West Virginia, and Washington, D.C.
PB: Your sister company is a construction business.  Any conflict with Danbro customers?
D: Our construction business operates within a 60-mile radius of Philadelphia. PA. It is separate from our distribution business and does not compete with our installers in any way.  It's a bonus for Danbro customers that we understand contractor challenges because we are contractors.  We understand design professionals' concerns because we are also engineers.
PB: What sets your installer network apart?
D: Combined, our installer network has more than 558 years of experience putting piles in the ground. Multiple certifications and many hours of training in the field ensure that our installers are among the best in the business.
PB: What are helical piers?
D: Helical piers are an extendable, segmented, deep foundation system suitable for residential, commercial, and industrial applications.  Using a torque-to-capacity equation, which verifies that the load has been achieved, the piles or anchors are advanced to a suitable bearing stratum that can support the load.
PB: How are they embedded?
D: They are typically capped and embedded in a footer, grade beam, or concrete pad in compression or to an adapter in a tension application.  If you require higher capacity, the patented IDEAL® STELCOR Drilled-In Displacement Micropile, a Grouted Helical Micropile, or a Large Diameter Helical Pile may be more appropriate.
PB: What makes IDEAL Foundation Products sustainable?
D: IDEAL® Foundation Products are made with 98 percent recycled American steel. This helps owners and design professionals obtain credits toward LEED compliant projects.
PB: Tell us about the challenges faced in the territory you serve.
D: The Northeast and MidAtlantic States are among the most densely populated states in the country: almost 24% of the population in the United States lives in our territory and it is 2.5 times more densely populated than the South, which comes in second. The North East megalopolis, the world's largest megalopolis in terms of economic output, encompasses four of the largest metro areas in the country: Boston, New York, Philadelphia, and Baltimore/Washington (and their surrounding suburbs).  The infrastructure is old and in constant need of upgrade and repair.  We encounter every site challenge imaginable: access, mobilization, no-vibration, noise restrictions, strict codes, and environmental restrictions.  We deal with varying soil conditions from rock to sand, to wetlands, to urban fill, and a multitude of water environments.
PB: What products do clients in your territory typically use?
D: Helical piers/anchors, large diameter piles, and the revolutionary STELCOR drilled-in displacement piles, are IDEAL® solutions and a convenient go-to for the myriad challenges in the environments encountered in this geography.
PB: Are certain products favored in some areas versus another area?
D: The product that is favored for any project is based on the required load, the application, the soil profile, and site conditions.  Helicals come in pipe and square shafts with different helical plate configurations and can be used in tension (anchors) or compression (piles).  They can be grouted to achieve higher loads, greater lateral capacity, or to protect the steel.  In addition to higher capacity helical pipe piles, IDEAL innovated with the patented STELCOR Drilled-In-Place Micropile, which embodies many of the virtues of helicals while supporting up to 500 tons.  We will use whichever product works best to achieve the owners' and their professionals' goals with the least site disturbance and at the lowest cost.
PB: What would be typical applications for your product line?
D: Applications for our "alternative" deep foundation products are widely used in both the private and public sectors.  We do infrastructure work in transportation, energy, power, and the municipal/government arenas as well as commercial and residential projects.  New construction, earth retention, underpinning, and walkways (decks) are typical uses for the helicals and micropiles we distribute.  Our website provides numerous examples of the breadth and width of product applications.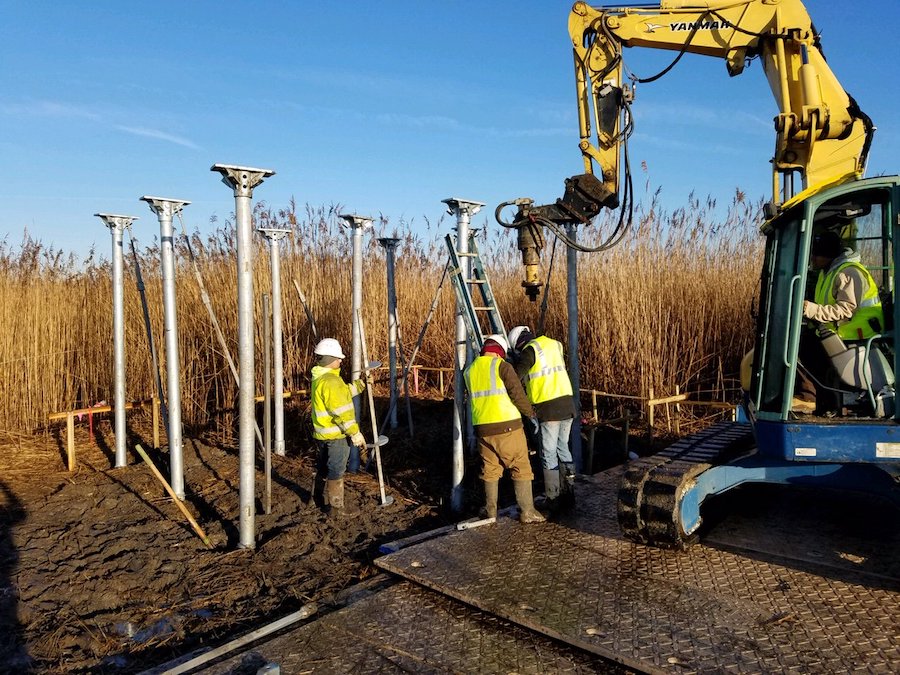 PB: Helicals were widely used in house raisings and other foundation repairs for the recovery effort post Superstorm Sandy.  How did Danbro respond as the East Coast was particularly hard hit?
D:  Our first effort was to educate professionals, code officials, government officials, and homeowners as to the merits of using helicals as a safer, simpler, less intrusive, and less expensive solution for house raisings.  In addition, we were able to create a rapid response to the devastation of Superstorm Sandy throughout our territory by implementing proven restoration methods that we have perfected in flood prone areas.  Many of our installers became so adept that they could install Grouted Helical Micropiles (a popular go-to) almost as fast as regular piles.
PB: Danbro now provides delivery service, yes?
D: The impetus for this new service arose from our experience during the pandemic when every industry was experiencing shortages of material, man-power, and other disruptions.  The shipping industry, including the LTL (less than truckload) segment, was not spared.
PB: Fuel costs were definitely impacted.
D: Fuel surcharges were imposed to deal with the volatility of fossil fuel costs. Businesses had to adapt to the new normal, incurred higher costs, and were forced to pass along the increased costs to their customers, who were also enduring pandemic-related issues of their own.
PB: How does the Danbro delivery service help?
D: Our new designated delivery service benefits Danbro and our installers from both a cost and installation perspective. We even do weekend deliveries.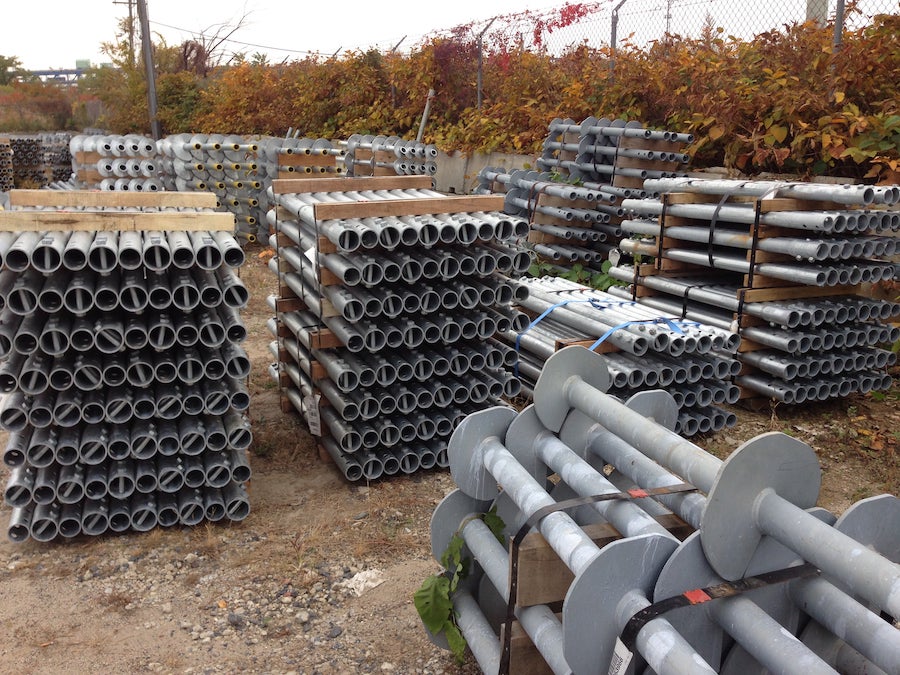 PB: Who is Rocky "the yard dog" Powers?
D: He is Danbro's longtime yard manager. He handles the loading, unloading, and management of our stock.
PB: We hear that Rocky is extremely dedicated.
D: Rocky voluntarily added weekend deliveries to his duties.  A stickler for being on time, he has left the yard as early as 3:30 AM to make sure our clients can start their work first thing in the morning.  Not easy to do in Northeast traffic, but our customers appreciate his effort.
PB: What else should we know about Danbro Distributors?
D: Danbro Distributors has the background and experience to deliver the know-how, service, and support required to complement the great products we sell.  When site conditions or environmental concerns rule out or complicate the use of more traditional foundation systems, you can rely on Danbro and our talented, experienced installer network to rise to the occasion and find a solution.