INTERVIEW: ARG Industrial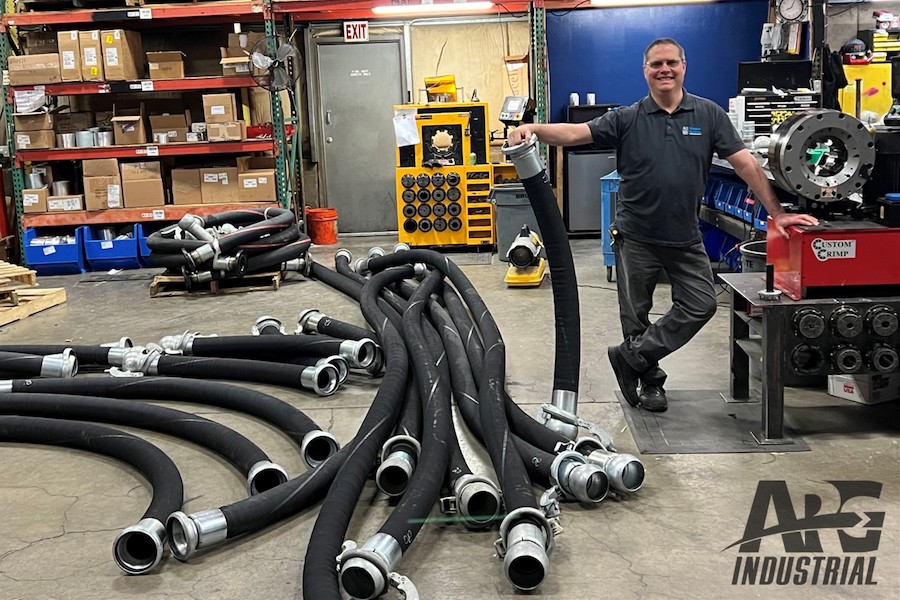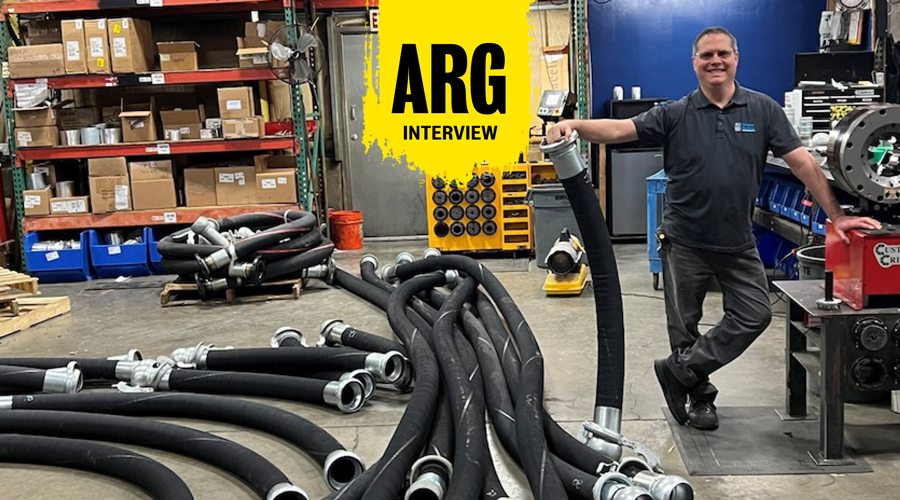 Pile Buck's  interview with ARG Industrial—who has been supplying businesses large and small throughout the pile driving, petroleum, mining, agricultural, timber, OEM, and construction industries for half a century.
PB: How did Alaska Rubber Group get started?
AR: Our Alaska business started in 1980 as one store in Anchorage and has grown through acquisition and expansion to five locations in Alaska.  Five additional locations in Washington state joined the Alaska Rubber Group and in 2006, the group formed an ESOP with 100% employee ownership. This was the foundation for what would become the Alaska Rubber Group, now recognized as ARG Industrial.
PB: We understand you kept expanding.
AR: The addition in 2009 of a branch in Wasilla and the acquisition of Alaska Rubber and Rigging in Fairbanks doubled the company's size and footprint in Alaska. In July 2014, Alaska Rubber & Supply opened a Kenai, Alaska branch which has allowed us to provide greater statewide coverage and the ability to service the thriving Kenai Peninsula Oil & Gas industry. Further, ARG Industrial brought on Pacific Hose & Fittings in Portland Oregon during 2021, which is currently our most Southern store location.  Our most recent store acquisition is Industrial Supply Inc. in Bellingham Washington, who joined us in 2022, bringing our total number of business locations to 12.
PB: What types of products do you sell?
AR: In addition to our retail and wholesale distribution centers, we sell over 60,000 items on our eCommerce website.  Our full product offering ranges from industrial and hydraulic hose, fittings and related products, to rigging, wire rope, and lifting supplies. Some of the markets we serve include agricultural, marine, oil & gas, construction, mining, OEM, fishing and government agencies to name a few.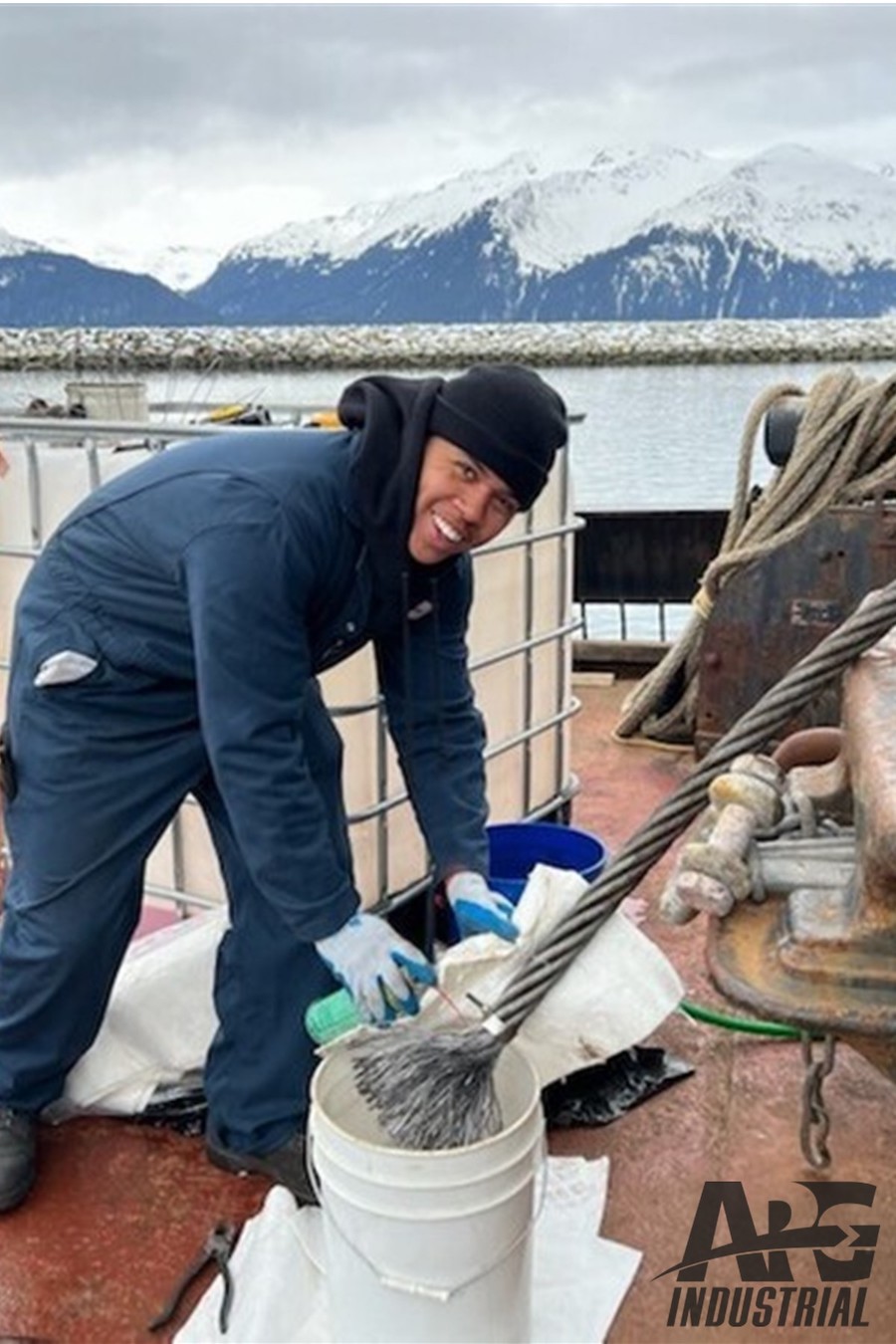 PB: Some locations have fully equipped rigging departments. What do they offer?
AR: The Anchorage and Fairbanks locations have fully equipped Rigging Departments, which manufacture and test custom wire rope, chain and nylon sling assemblies as well as providing supplies for all facets of rigging. Our Anchorage Rigging Department also has the distinction of having the largest rigging fabrication and testing equipment in the state of Alaska.
PB: What is the S.T.A.M.P.E.D. Hose Selection Guide?
AR: The acronym "STAMPED" will help in the proper selection of hose and/or fittings to reduce the chance of a failure from a misapplication. Serious damage and/or injury may occur if a hose or fitting is used in an application other than what it is designed for. Hose will degrade over time and is not designed for permanent piping applications, especially when it will not be subject to routine testing and inspection.
PB: What does S.T.A.M.P.E.D. stand for?
AR: Size, Temperature, Application, Material, Pressure, Ends, and Delivery.  This acronym is the entry point to our full service hose production process. With a focus on safety and customer service, the STAMPED process helps us produce quality hoses that meet and exceed customer satisfaction.
PB: Walk us through the S.T.A.M.P.E.D list of questions.
AR: These simple questions can greatly reduce the chance of a problem and help increase the useful life of our custom built hoses.
PB: Okay. What are the "Size" questions?
AR: Size questions include:
What inside diameter (ID) of hose is required?
Is the outside diameter (OD) critical?
How long of a length is required?
Is the exact overall length including fittings critical?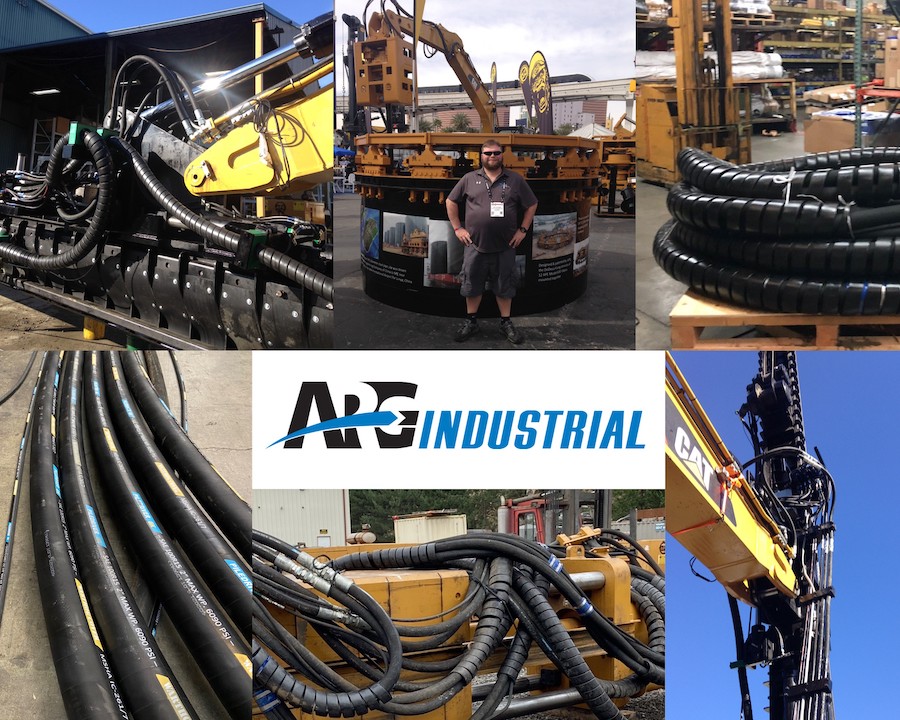 PB: Next is temperature.
AR: Here you need to ask, "What is the highest recommended temperature?" Temperatures have a considerable impact on the working pressure of a hose; as the temperature goes up, the recommended working pressure goes down (all working pressures are stated at room temperature). Never operate a hose towards its highest recommended working pressure while at or near its maximum temperature range.
PB: What questions are asked related to application.
AR: Key questions related to application include:
Where will this hose be used?
How will it be handled or installed?
Will the hose be subject to any flexing, dragging, oils/chemicals. etc.?
PB: What about where a hose is replacing an old hose?
AR: If the hose is replacing an old hose, you should ask:
What is the reason for the replacement?
How has it performed?
Does the hose have to be statically conductive or meet any regulations such as FDA, ULC, CGA US Coast Guard, etc.?
Is it a critical, permanent application?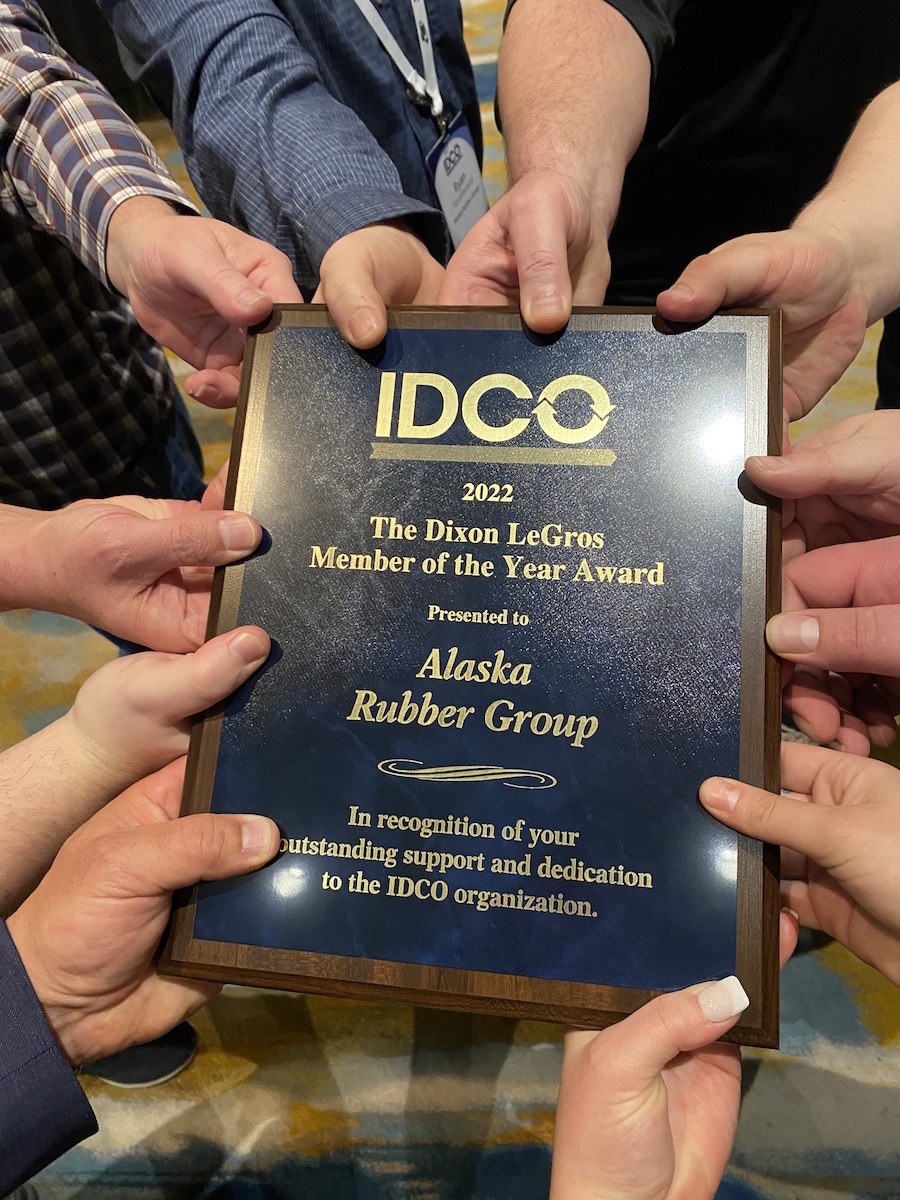 PB: What makes an application critical?
AR: In order to determine if the hose is "critical" consider what will happen if the hose fails. If it can cause serious or costly damage to property, personnel, or the environment, then it is a critical application and one must ensure the correct hose, fitting, and clamping methods chosen.
PB: Next up is material. Meaning, what is the substance or material being conveyed through the hose?
AR: That's is correct. Specific materials (abrasive, chemical, gases, etc.) often require specific hose design parameters. This is a critical piece of information we will need when offering recommendations for the hose that it suited for the job.
PB: What questions are asked related to pressure?
AR: First, determine if it is a pressure and/or vacuum application. What is the maximum working pressure? Are there any pressure surges? Never allow the system to surge above the maximum allowable working pressure of the hose. Likewise for vacuum ratings.
PB: Moving on to questions related to ends.
AR: What type of end is required to connect the hose to the system? Given all the above information, what type of fitting and clamping system should be used? The type of fittings and clamps must take the application, pressure, size, material being conveyed, type of hose and the manufacturer's recommendations into consideration. Remember the weakest link and greatest cause of hose failure will typically be at the hose and fitting connection.
PB: How does delivery affect hose selection?
AR: The set of questions related to delivery remind customers, in part, the importance of preventative maintenance. Particularly in critical applications, you can't just grab a hose off the shelf. For example, when is the hose required by? Other delivery questions include, How much time is required to manufacture the hose and/or properly install and assemble the ends? Does the hose have to be tested and certified?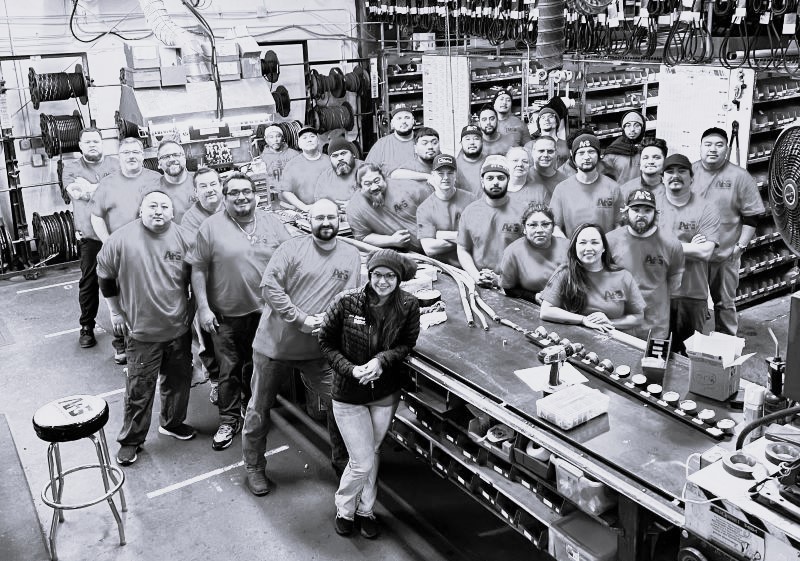 PB: In fact, ARG Industrial recommends full inspection and re-testing.
AR: Once a hose assembly has been put into service, a full inspection and/or re-testing (in accordance with the manufacturer's recommendations) on a regular and consistent basis should be conducted. All hose assemblies should be treated as potential hazards and any worn-out fittings or clamps, damaged hoses, or missing safety devices should be replaced immediately.
PB: ARG Industrial offers other services, yes?
AR: We do. Fabrication and repair, asset management and RFID tracking, OEM services, and inventory management services. Our goal is to provide our customers with the resources they need to be successful.
PB: What else do you want our readers to know about ARG Industrial?
AR: Over the past three years, we have worked at creating a robust online shopping portal for our customers.  Our website at www.AlaskaRubberGroup.com offers thousands of parts, with detailed pictures and product information, spec sheets, and real-time stock and availability.  We also extend a discount to all of our online customers–spend $100 Online & Get 3% Off Every Time!
From online to instore, our experienced sales staff can facilitate orders by phone, email, fax or the web.  Our goal is to provide superior service, quality products, with support and training for our diverse customers from Alaska to the Pacific Northwest and beyond. We are the secret to your success! See a list of products here.
Who is ARG Industrial?
ARG Industrial is a company that specializes in supplying foundation equipment. They are a dealer for ABI Equipment Limited in the United States, providing high-quality foundation equipment for various construction applications. The company is known for their strong customer relationships, providing equipment that fits the specific needs of their clients.
What services does ARG Industrial offer?
ARG Industrial offers a range of services including the supply of ABI Equipment, which includes hydraulic hammers, vibratory hammers, rotary drilling rigs, and other related equipment. In addition to equipment sales, they also provide parts, service, and technical support for their products, ensuring that clients have the resources and assistance they need to effectively use their equipment.