Reopening Navy Pier with La Grange's 175 and 550 Ton Cranes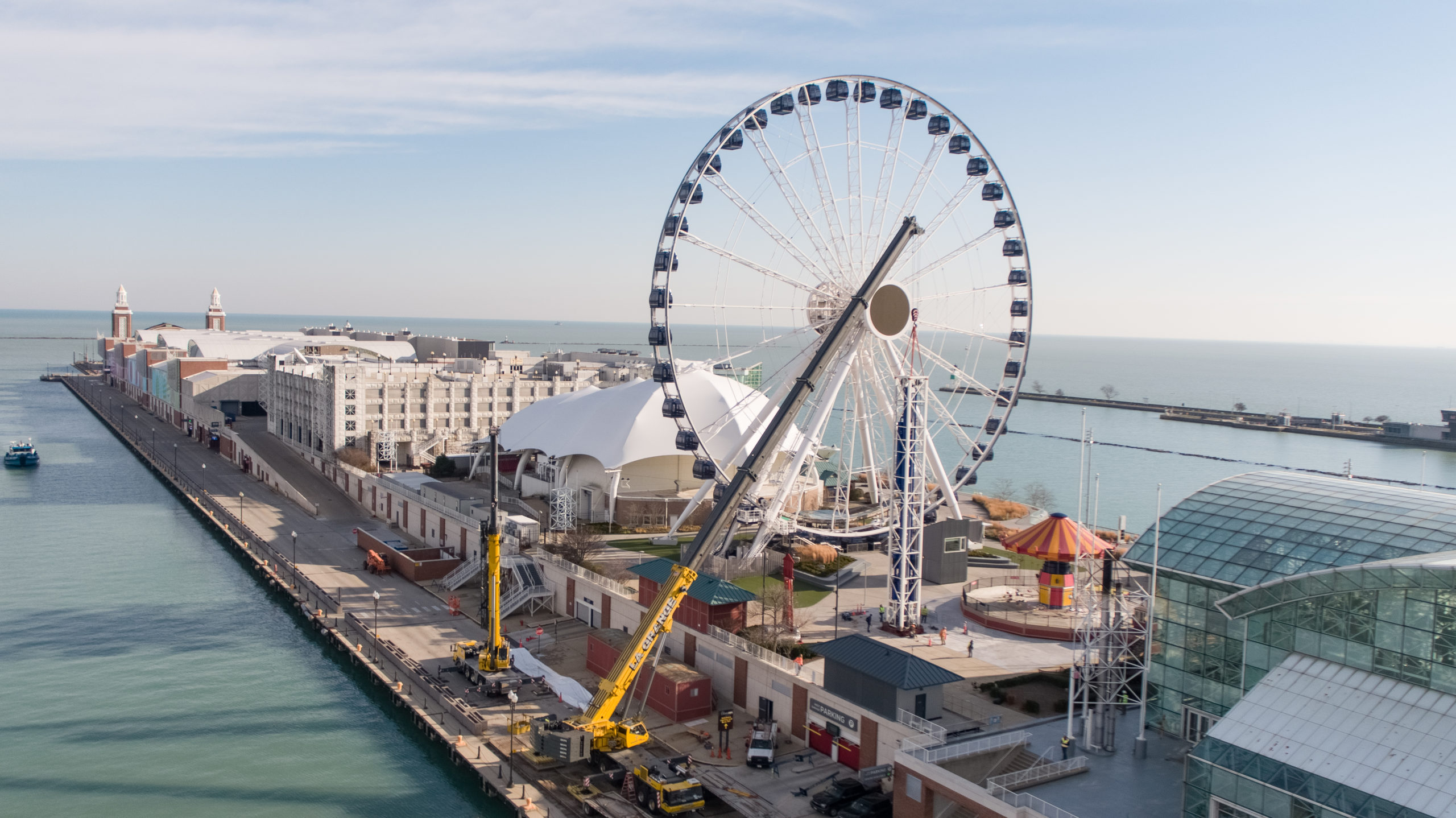 The iconic Navy Pier is back in business and better than ever!
City's number #1 tourist attraction is now-again welcoming visitors to walk the pier of the famed Chicago landmark. Navy Pier hosts 9 million visitors annually. For those ready to leave 2020 behind, the team at Navy Pier has made use of lost time to enhance, update, and renew the customer experience over Lake Michigan.
Municipal Pier, originally opened in 1916 and later renamed in 1927 to honor our naval veterans, is no stranger to the ebbs and flows of Lake Michigan. Afterall, the foundations below are strong enough to support a small city – including the new $100 million Sable Hotel.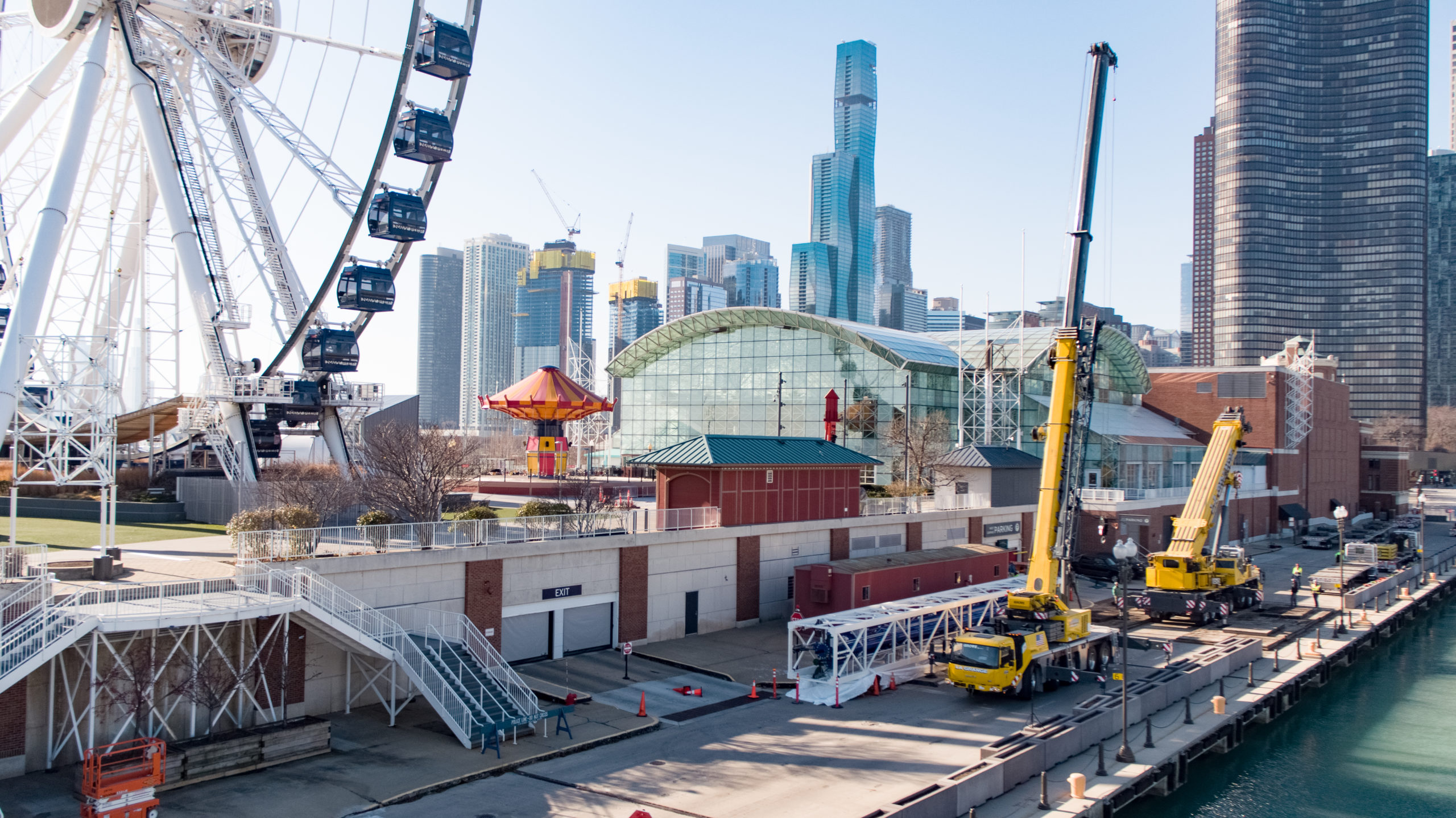 The non-for-profit entity that controls the operation of Navy Pier works continuously to reimagine the landmark with consistent attention to attractions.
Today, most associated with Navy Pier is The Centennial Wheel. The current Ferris Wheel was erected in 2016 by James McHugh Construction. It stands 196 feet tall – 50 feet taller than its 1995 predecessor. They pale, however, to the marvel of the original Chicago Ferris Wheel from 1893's World's Colombian Exposition that stood a towering 264 feet over the water before it was reduced to scrap metal years later.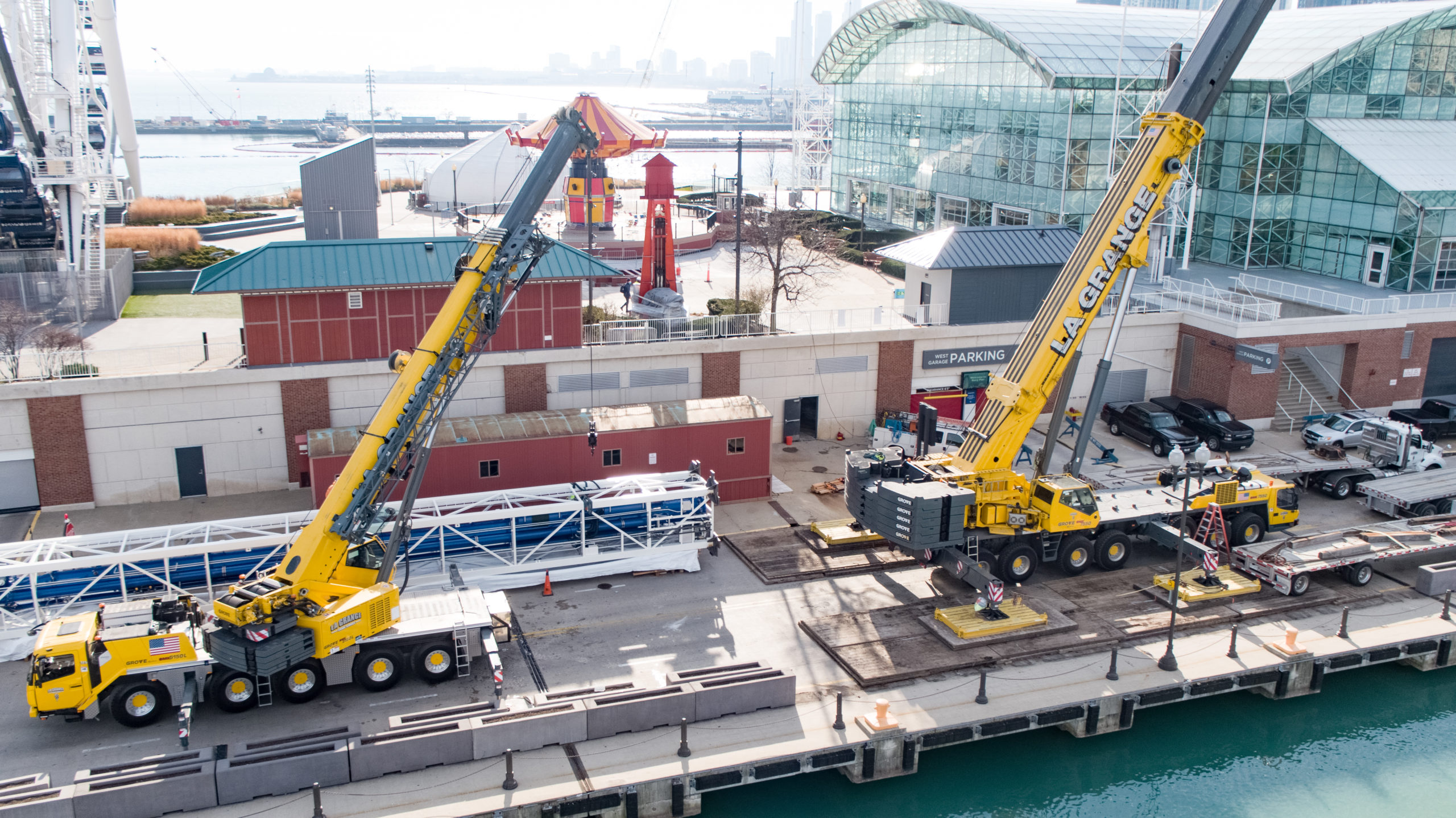 La Grange Crane works alongside Navy Pier, helping to continue a long-standing tradition of amusement and wonder. When a new 12-seat drop tower needed to be installed on the pier's mainstage, La Grange Crane answered the call.
The 66,000 lb drop tower arrived in late 2020 and was greeted on-site by La Grange's 175 Ton GMK 5150L and 550 Ton GMK 7550. Together, Operators Curt Read and Jason Kors tandem picked the new ride, carefully titled the machine, and gently placed the coming attraction in its final location where it now propels adrenaline-seeking guests 100 feet into the air.
Summer 2021 is open and off to an unforgettable start. Despite what the undercurrents of Lake Michigan may have in store for Navy Pier, it will always be a perfect photo-finish to the skyline's sentence.