INTERVIEW: Crofton Industries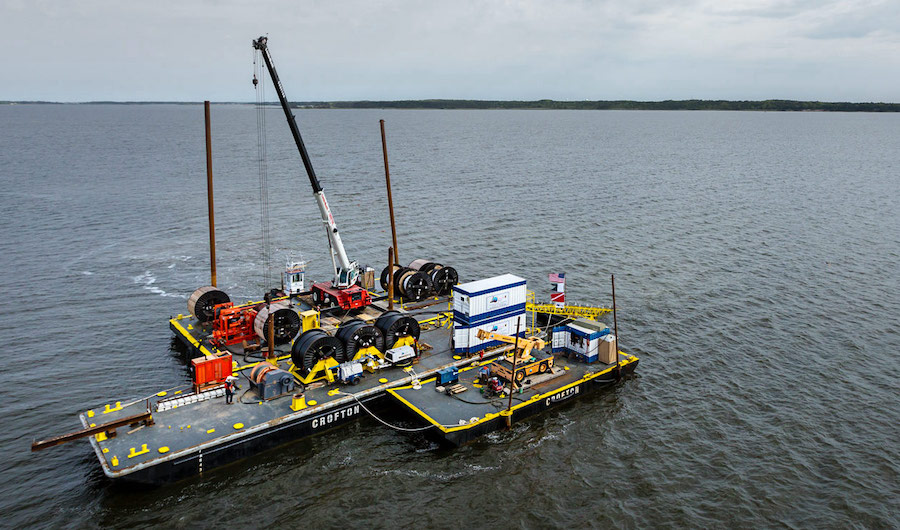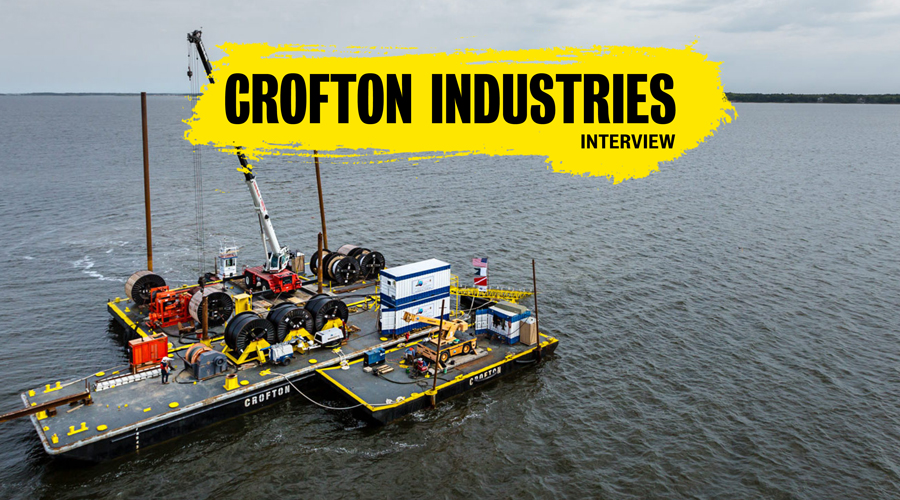 Pile Buck's interview with Crofton Industries, a premier commercial diving, marine construction, and equipment / crane rental company based out of Virginia.
PB: How did Crofton Industries Company get started?
CI: Juan Crofton and his friend, Ernest "Duke" Morris, started a commercial diving business in 1949 – Crofton and Morris Diving. They bought an old wooden Navy boat and christened it the Cromo. "Cro" for Crofton and "mo" for Morris. Learn more about Juan Crofton's journey in a feature article by Timothy Thompson in the Chesapeakeville.
PB: We hear the Cromo is quite a popular boat.
CI: The Cromo's been working commercial dive projects for decades. So she's become quite popular with many local mariners. In fact, you'll see the Cromo at several maritime events including the annual Harbor Fest.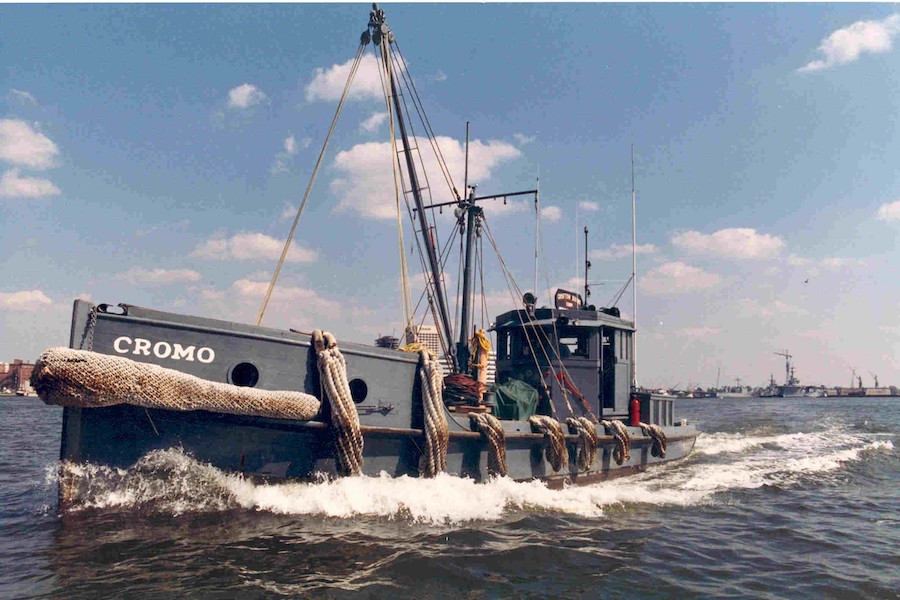 PB: When did Crofton and Morris Diving become Crofton Industries?
CI: Duke decided to leave the diving business in 1968. Crofton and Morris Diving became Crofton Diving. Ultimately, we became Crofton Industries. We grew out of our Norfolk waterfront shop and moved across the river to Portsmouth, Virginia. By that time we had expanded into marine construction. We've got a lot more breathing room in our 9000 square foot facility on 7 acres.
PB: Crofton Industries is a true family business.
CI: Multi-generational family business. Juan's sons – Jay, Kenny, and Bob Crofton – were mentored and trained off the deck of the Cromo. All three run the business today. Jay Crofton is an owner and the president of Crofton Diving. Bob Crofton is an owner and VP of Crofton Construction. Kenny Crofton is an owner and president of Crofton Construction. In fact, out of over 120 employees, several are third-generation Croftons.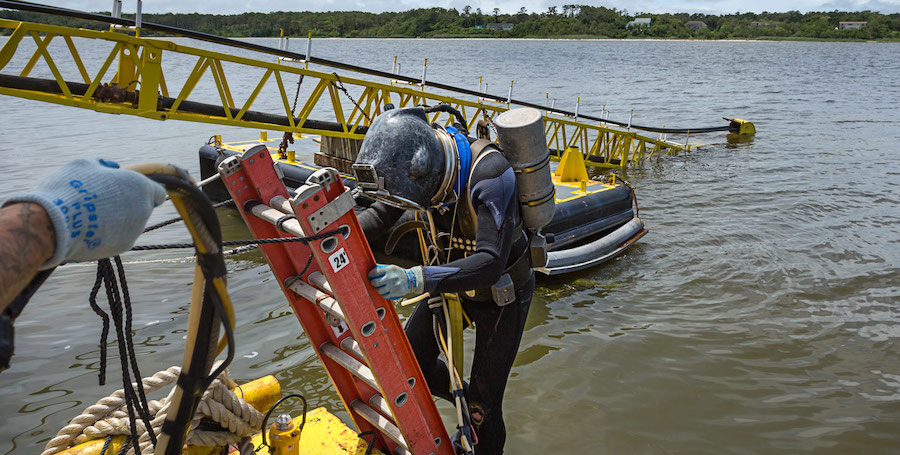 PB: What services does Crofton Industries offer?
CI: We still offer commercial diving. We've been doing that since the beginning. We do equipment rental, crane rental and rigging, and marine construction. We also offer engineering services. 
PB: You've expanded into the hydropower business.
CI: Crofton Industries provides underwater inspection, repair, rehabilitation, and decommissioning services in water resource facilities. Over the years many hydropower generation and distribution professionals have come to depend on our services. Your readers can check out a video of a major intake structure rehabilitation with a 100′ deep cofferdam.
PB: Tell us about some of your marine construction projects.
CI: We've been offering marine construction since the 1980s so there's a lot of them! There was the old barge loading system and pier in West Point, Virginia that we helped modernize. We had to demo several structures, install sheet pile cofferdams, install new mooring dolphins, erect a tower – it was a multi-phase project that required quite a bit of strategic planning.
How is marine construction different from working on dry land?
CI: Construction projects on dry land can be complex. Now add dealing with structures underwater to the mix. At Crofton Industries we've successfully completed so many different types of projects from maintenance and repair to new construction. But it's the water that presents the real challenge. We've been dealing with that for over 70 years. Honestly, it's second nature at this point. We created a video using 3D animation and pictures from some of our projects to give people an idea of what it's like to work underwater.
PB: Tell us about the crane rental side of the business.
CI: Basically we rent virtually any type of crane to pick up anything our clients need. We've got conventional and barge mounted cranes, boom truck cranes, rough terrain cranes, and more. We also rent additional equipment needed to get the job done. In fact, you can hire our team to do the work. There are many options – and we help folks figure out what's best for their project. We rent a lot more than cranes, by the way. Like marsh buggies, tug boats, and utility boats.
PB: What have been some of your most challenging projects?
CI: Well, there was the Ash Pond Dyke repair. We had just 30 days to clear and grub an acre of embankment, excavate 500 CYS of fill, install a bulkhead, place 2100 tons of VDOT Class 1 rip rap and 800 CYS of select fill, and stabilize the embankment. All while be careful not to impact the surrounding wetlands. Piece of cake.

PB: Safety is a priority at Crofton Industries. Tell us about your safety program.
CI: We want to make sure that every employee goes home to their families safe and sound at the end of the workday. We developed a workshop to build safety awareness among our teams. It's based on several case studies of safety hazards.
PB: We understand Crofton Industries Company has several career opportunities.
CI: We do. We're always looking for highly motivated employees to join our team. In particular we're always looking out for crane operators, truck drivers, commercial divers, and project managers. In most positions you have to be able to get a TWIC card and a RAPIDGate credential. To learn more visit our website. We have an incredible benefits package for full-time employees, including health, dental, and life insurance.
What else do you want PB readers to know about Crofton Industries Company?
CI: If your project is in or near the water, we can handle it. Seriously, we do it all and we have a portfolio of successful projects that span over 70 years. We complete projects safely and efficiently with a team of highly-trained consultants, engineers, divers, superintendents, and project managers. Regardless of size or scope, each project is executed with the highest levels of safety, service, integrity, and innovation.