Single Line Clamshell Buckets for Sale by RPI Construction Equipment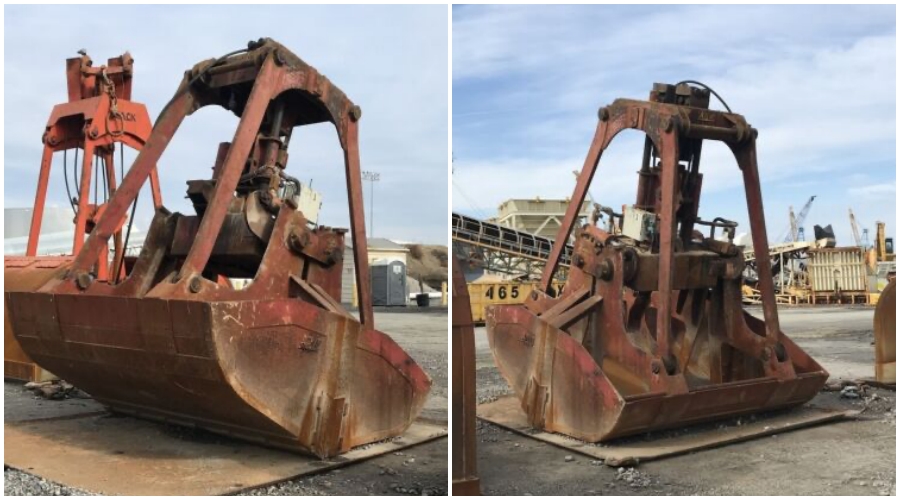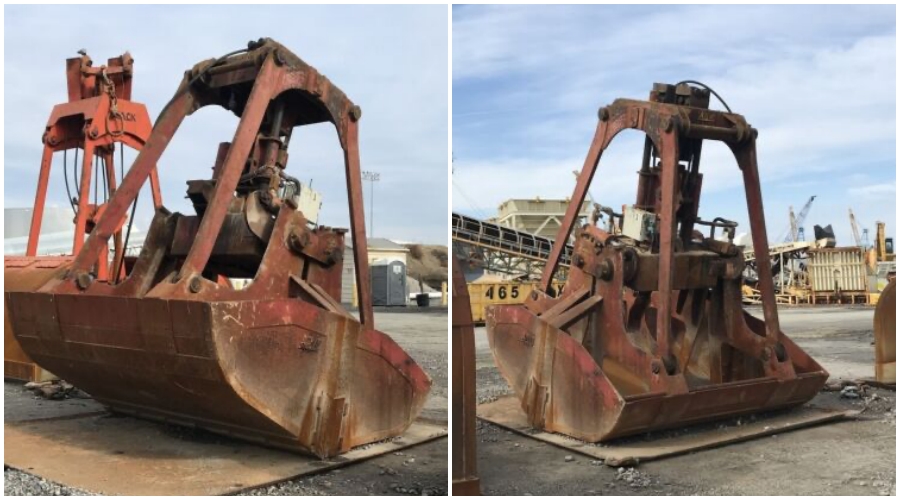 Single Line Radio Remote Control Clamshell Buckets -Atlas 13 Cubic Yard Buckets for sale by RPI Construction Equipment
Asking Price: US $25,000.00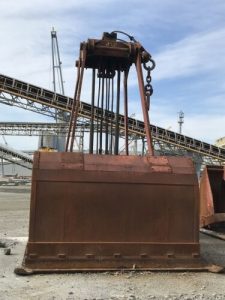 1 of 3 available Atlas Radio Remote Control Single Line Clamshell Buckets for sale (3 identical units available). These buckets are 13 cubic yard heaped capacity, they are equipped with spill plates to reduce the capacity to 10 cubic yards and down to 8 cubic yards so that various materials can be handled with one grab.
13 cubic yards @ 60 lb. cu/ft materials
10 cubic yards @ 80 lb. cu/ft materials
8 cubic yards @ 100 lb. cu/ft materials
Total weight (bucket and materials) to be around 40,000 lbs.
Bucket scale weight 18,500 lbs.
The following specifications apply to these buckets:
Pins and bushings: 4150 alloy steel heat treated, quench tempered, and stress relieved.
Pins: Through hardened to 450-500 BHN on high-wear areas.
Bushings: Through hardened to 475-525 BHN.
Rollers: 4140 Alloy steel – through hardened to 475-525 BHN.
All structural plate and lips: U.S. Grade high strength alloy steel.
All sheaves have hardened groove to 375 BHN and are equipped with aluminum bronze bushings.
Good used condition. All hydraulic cylinders and remote controls in good working condition. The clamshell buckets will be serviced, tested, cleaned, and painted prior to shipment (FOB Mount Ephraim, NJ 08059). This price applies to 1 bucket of the 3 available.
Located in New Jersey