Michael Morgano, P.E., Joins Pile Dynamics' Education Team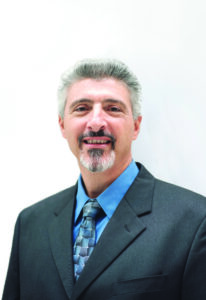 Pile Dynamics, Inc. (PDI) is proud to announce Michael Morgano, Vice President, P.E., as the newest member of its Education Team supporting client trainings, technical support, and product development. Michael has been involved in deep foundation testing since 1985, most recently serving as a Principal Engineer and the GRL-Ohio Branch Manager where he promoted deep foundation testing services and developing market relations with GRL clients and prospects.
Michael has performed dynamic testing and integrity testing for a wide range of deep foundation elements, as well as pile drivability studies with GRLWEAP, working on projects on and offshore in the United States, Canada, Mexico, Brazil, Africa and the Persian Gulf. He has conducted the instruction and training of engineers for both government and private firms in the applications of dynamic testing and analysis methods along with various integrity testing methods. In his new role, Michael will continue to educate and support foundation testing methods at professional seminars, workshops and inhouse trainings.
"PDI is thrilled to add Michael Morgano to our Education and Training Team," stated George Piscsalko, P.E., President of PDI. "His expertise and knowledge will make an immediate impact in our efforts to continuously provide quality technical support to the deep foundations industry."
Michael has a B.S.C.E. from Cleveland State University and his M.S.C.E. from the University of Akron. He has achieved Expert Level on the Dynamic Measurement and Analysis Proficiency Test, and is a registered professional engineer in the states of Kentucky, Massachusetts, Michigan, New Jersey, New York, Ohio, and West Virginia. Michael is an active member of ADSC, ASCE, DFI and PDCA organizations.
Who is Michael Morgano, P.E.?
Michael Morgano, P.E., is a professional engineer with over 20 years of experience in deep foundation testing and analysis. He has expertise in high-strain dynamic pile testing, thermal integrity profiling, and other testing methods. Morgano has joined Pile Dynamics, Inc. (PDI) as part of their education team to share his knowledge and contribute to the company's training programs.
What is Pile Dynamics, Inc. (PDI)?
Pile Dynamics, Inc. (PDI) is a global leader in the development, manufacturing, and supply of state-of-the-art QA/QC equipment and systems for deep foundation testing. PDI also offers training and educational programs, including seminars and workshops, to help engineers and contractors better understand and utilize their products and services for optimal deep foundation performance.