JD Fields Officially Opens State-of-the-Art HDM/Spiralweld Mill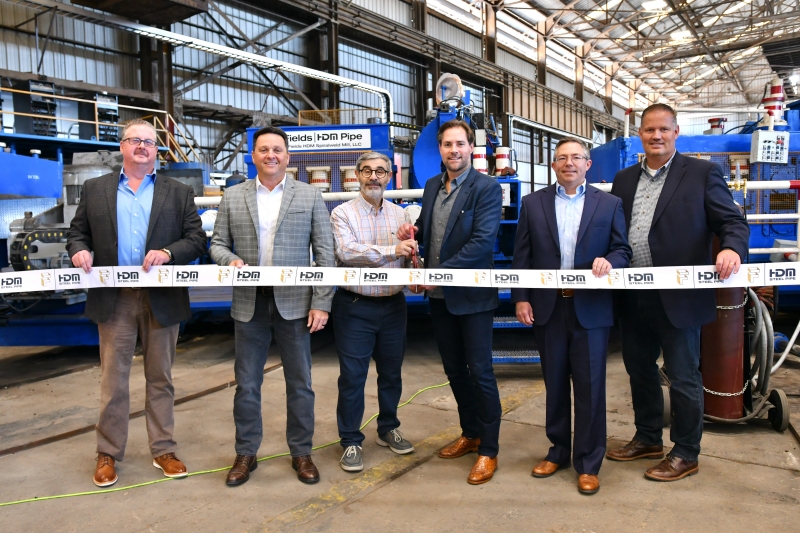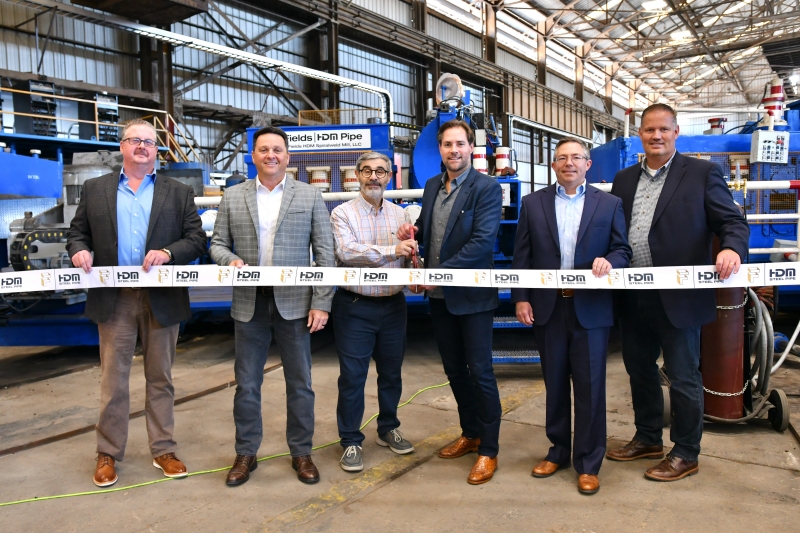 JD Fields & Company, Inc. (JDF) officially marked the opening of its 130,000-square-foot JDF/HDM Spiralweld Mill – the first and only dedicated structural pipe piling mill in Texas – with a ribbon cutting ceremony at the mill's East Houston location on Wednesday, September 28. The state-of-the-art facility located at the Watco Greens Port Industrial Terminal cements an exclusive material partnership between Houston-based JD Fields and the integrated Turkish manufacturing company HDM Çelik Boru Sanayi ve Ticaret AŞ, one of the top pipe piling producers in the world based upon its proprietary spiralweld technology that offers significant advantages to heavy civil and marine deep foundation projects.
"We could not be more excited to open this structural piling mill, which marks another significant step forward for this company as we continue to evolve our services from conventional steel distribution into the manufacturing sector," said Jay Fields, President and CEO of The Fields Companies. "Importantly, this mill will create 60-70 quality manufacturing jobs and will be a major economic driver for the Houston region with its ability to produce tubular products for transportation, marine, and infrastructure foundation projects." The mill will also handle structural fabrication and develop coatings for turnkey deliveries to jobsites.
The JDF/HDM Spiralweld Mill's multi-faceted capabilities from a domestic production standpoint now represent a valuable option for meeting the complex engineering specifications often required by agencies such as the Federal Highway Administration (FHWA), Department of Transportation (DOT), U.S. Army Corps of Engineers (USACOE), and the Navy Facilities Engineering Systems Command (NAVFAC) – as well as public and private port authorities.
HDM is the largest producer of spiralweld structural pipe piling in the world and boasts a global reputation as the gold standard for high-quality pipe with low-cost integrated services in marine pile foundations. With current manufacturing operations in Turkey and England, its QA/QC procedures and commitment to excellence have established HDM as the most reputable manufacturer in the industry.