Connectors for Your Next Piling Project – Samuel Roll Form Group Has You Covered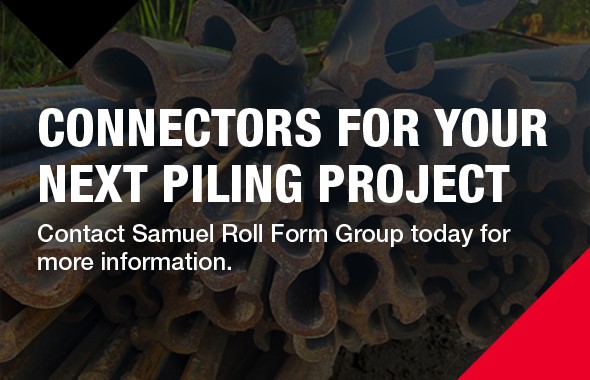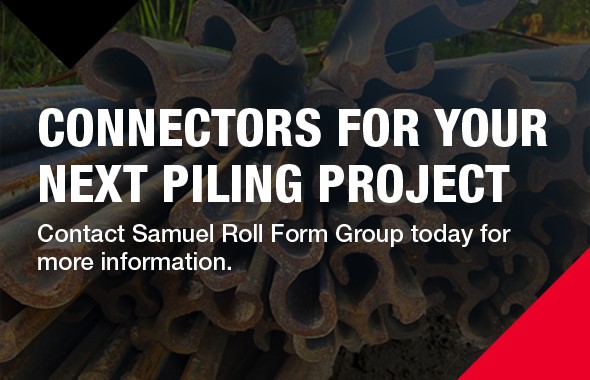 At Samuel Roll Form Group, we have industry leading sheet piling corner connectors available and ready to ship across North America. Our connectors make sheet piling installations simple and cost-effective to construct. They can be used in any sheet piling and combined wall combination.
Made and manufactured in the USA, Samuel's connectors provide less corrosion risk, are easily transported and are more durable leading to cost-savings for any major piling project.
With stocking facilities in Virginia, Mississippi, and Florida, we provide quick turn-around shipping and delivery as our connectors can be easily bundled and transported efficiently with minimal risk of damage.
For more information about our connectors, contact us today.