Beam Beveler – The Fastest and Most Versatile Way to Bevel a Beam in the Field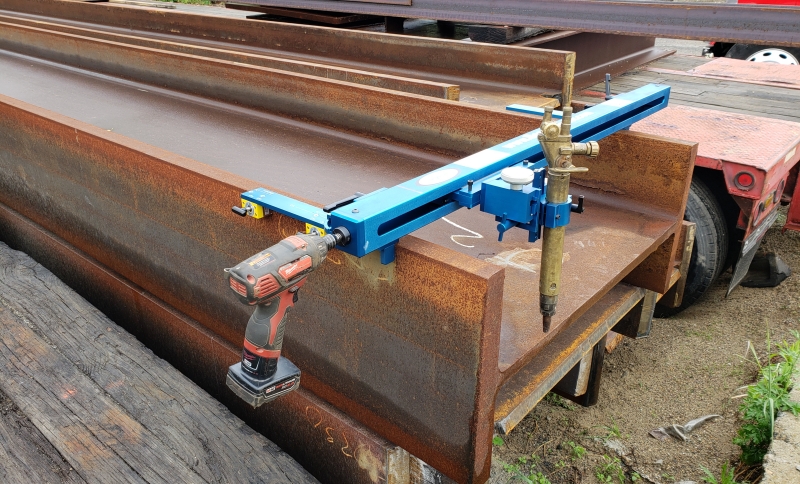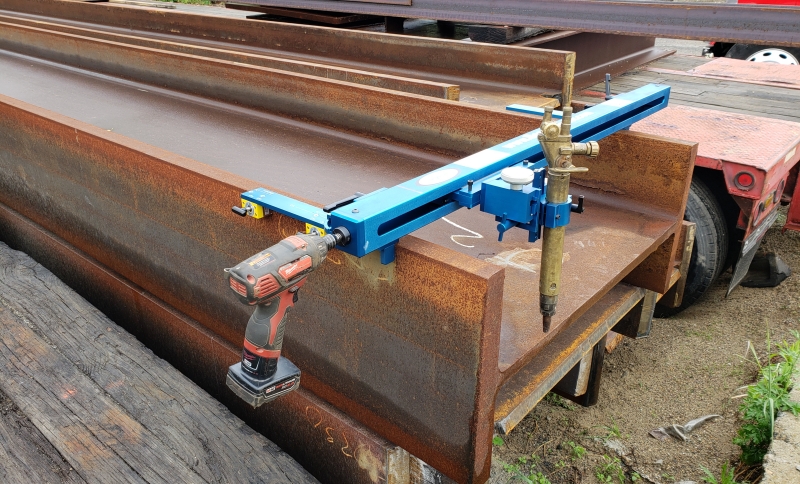 The Beam Beveler is a tool designed to reduce production costs by efficiently producing precise cuts and bevels on steel beams, plates or other materials used for fabrication or steel work.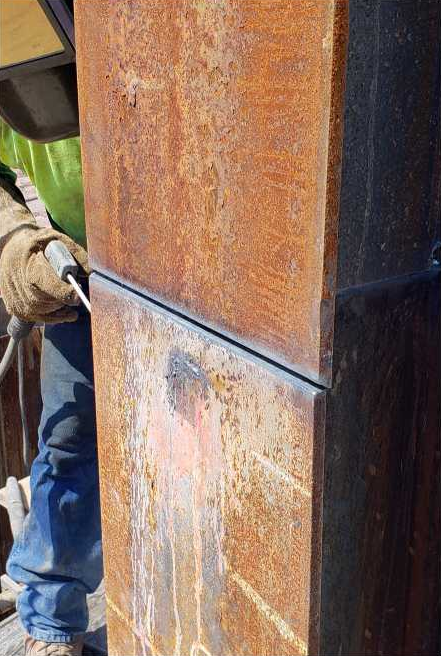 Perfect for preparing splices on H-Beams of all sizes, wide flange Beams up to 36 inch, as well as steel plates.
Each unit is lightweight, simple to use, and completely portable for shop and field. Made mainly of non corrosive material. The torch carriage and magnet feet have a unique mounting system that allows the torch to bypass without any interference.
The Beam Beveler has a carriage designed to receive a barrel torch and has multiple adjustments for achieving precise cuts, capable of beveling in and out on web and flanges. Travels at desired speeds to accommodate a variety of steel thicknesses and produce an accurate track torch like cut with less setup. The carriage is powered by attaching a cordless drill or nut driver to either end of unit, depending on the position the unit is mounted in. You may also use a manual hand crank to power the unit.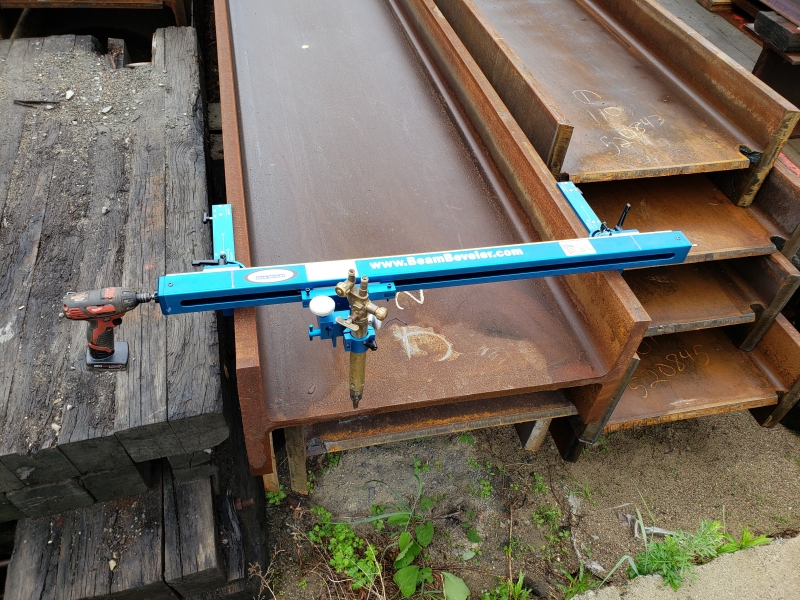 The mounting system has 4 switchable magnets, each magnet has a rated capacity of 165 pounds for flat, vertical, or horizontal mounting. Can be mounted on the top or side of flanges, magnets will work in both positions.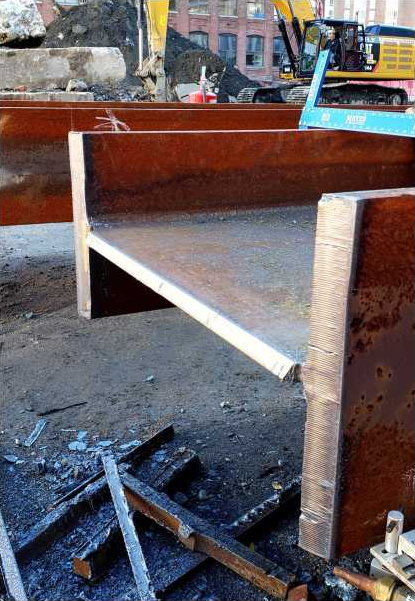 Overhead use is not recommended. The magnets are completely adjustable for beams up to a 36" Wide Flange Beam.
After using the Beam Beveler, it will be the tool of choice for most all your cutting needs.
Karl Ganter, Instructor for Boston Pile Drivers says; After using the Beam Beveler "the students learned quickly, how to achieve the perfect fit up!… Easy to set up and easy to use!"
Jeri Jennings, Pile Driver Foreman says; "Just used the new Beam Beveler. It was better than expected. Shop results in the field, Compact design, easy to use, quick setup, self explanatory, versatile, and easy to store and transport. Wish I had one years ago. After you use it you will never go back to hand cutting."
BEAM BEVELER ADVANTAGES
Designed for both shop and field application
Each unit is sturdy and light weight
Made of non corrosive material
Does not require 110 power
Powered by any cordless drill or nut driver
Self supporting on any plain
Eliminates grinding of poor and jagged cuts
Smooth cuts greatly reduce slag entrapment
Produces precise bevel in one cut
Reduces weld time
Cuts inside and outside bevels on flange and web
Four switched magnets for easy mounting
Will cut up to a 36" wide flange
Can be used on plate and beams
Saves time and money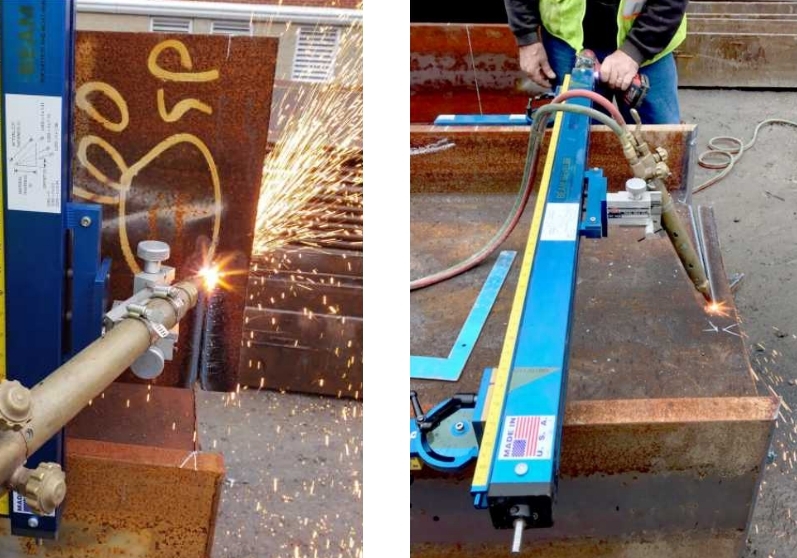 Contact:
Scott Howland
[email protected]
781-563-0550
beambeveler.com